Kris and Luhan's estimated earnings after EXO published by "Forbes China"
Forbes China lists Kris (Wu Yifan) and Luhan in their annual celebrity ranking following their departure from EXO last year. 
Recently, Forbes China published their annual "Celebrity List" as they rank down the richest celebrities in the country. With Luhan selected to grace the cover of this issue, it was also revealed that the singer and actor took the 37th spot with at least 28.5 million yuan, or $4,587,377 U.S dollars, after receiving profits from his endorsement and movie deals.
Kris, who also left EXO last year, ranked 42nd with 26.5 million yuan, or $4,265,456 U.S dollars, for his CF and movie projects.
The two members complete the list with Fan Bing Bing as the top celebrity for this year's ranking.
Aside from being busy with their individual projects, Kris and Luhan are still pursuing their contract termination against SM Entertainment after their mediation was rejected.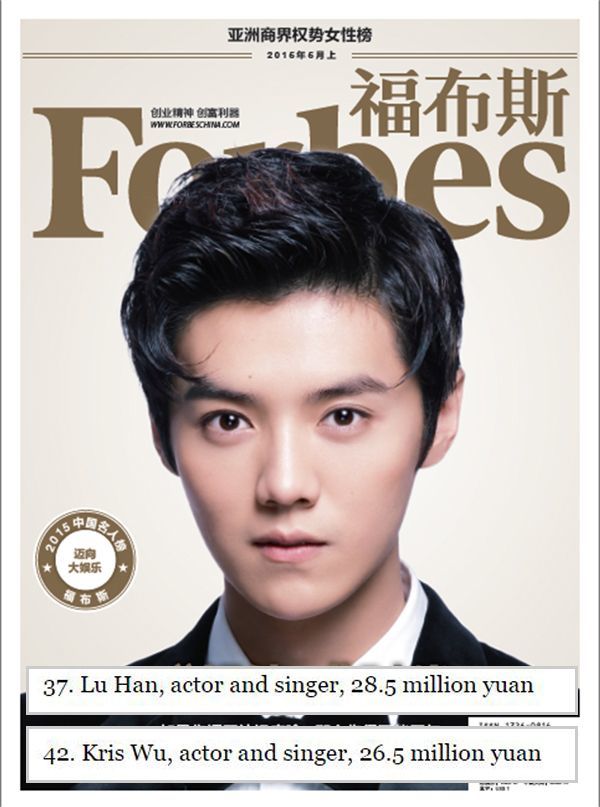 Source: Dispatch
Share This Post