Kyungri and Nara admit to having received cosmetic procedures
Nine Muses' Kyungri and Hello Venus' Nara shocked their fans after willingly admitting to receiving regular plastic surgery. 
On a recent appearance on television program, Taxi, Lee Soo Min publicly confessed to have undergone plastic surgery, specifically on his eyes and nose. The admission led to Kyungri and Nara to reveal that although they have not undergone plastic surgery, they do receive botox on their faces, regularly.
Although praised by the netizens for admitting their botox treatment, others cannot help but suspect if the two singers evidently had something done in the past.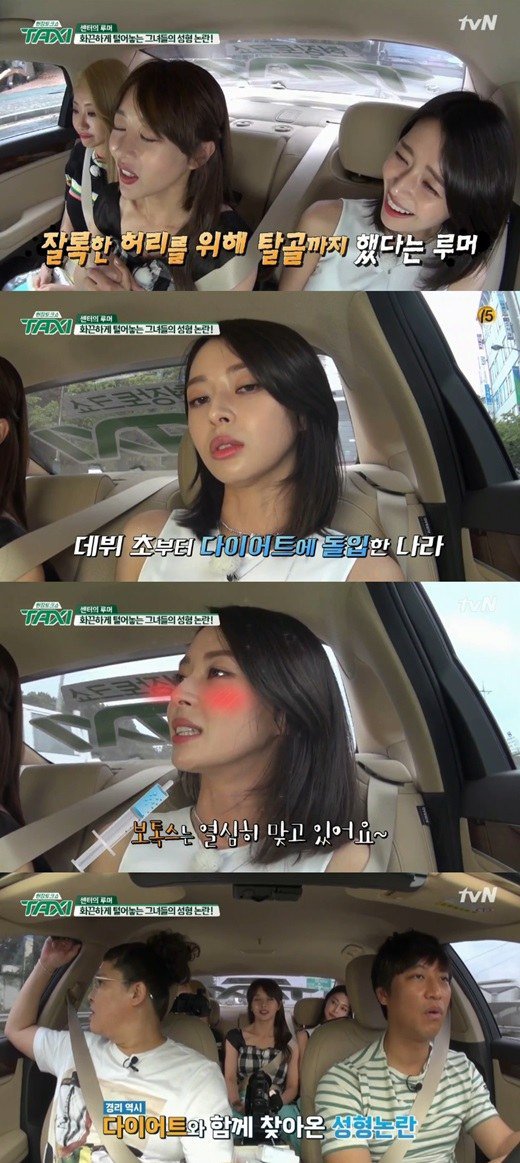 Source: XSportsNews
Share This Post