Lee Dong Wook lifted his shirt up and fans were shocked at what they saw
Lee Dong Wook embarked on his 2017 Asia Tour, starting in Seoul, and he was sure to show his fans everything they'd been waiting to see.
On March 12, Lee Dong Wook held a three-hour fan meeting for his fans in Seoul at the Blue Square Samsung Card Hall.
The fan meeting started off with a big surprise for the fans in attendance. Lee Dong Wook arose from a seat in the audience, singing ZICO's "I Am You, You Are Me" before heading to the stage.
From there, Lee Dong Wook hosted the whole fan meeting himself with no other MC's. He even organized special events and programs that allowed fans to ask him questions, have a wish fulfilled by him, and even acting out a scenario with him.
He even lifted up his shirt to bless his fans by revealing his clear cut abs.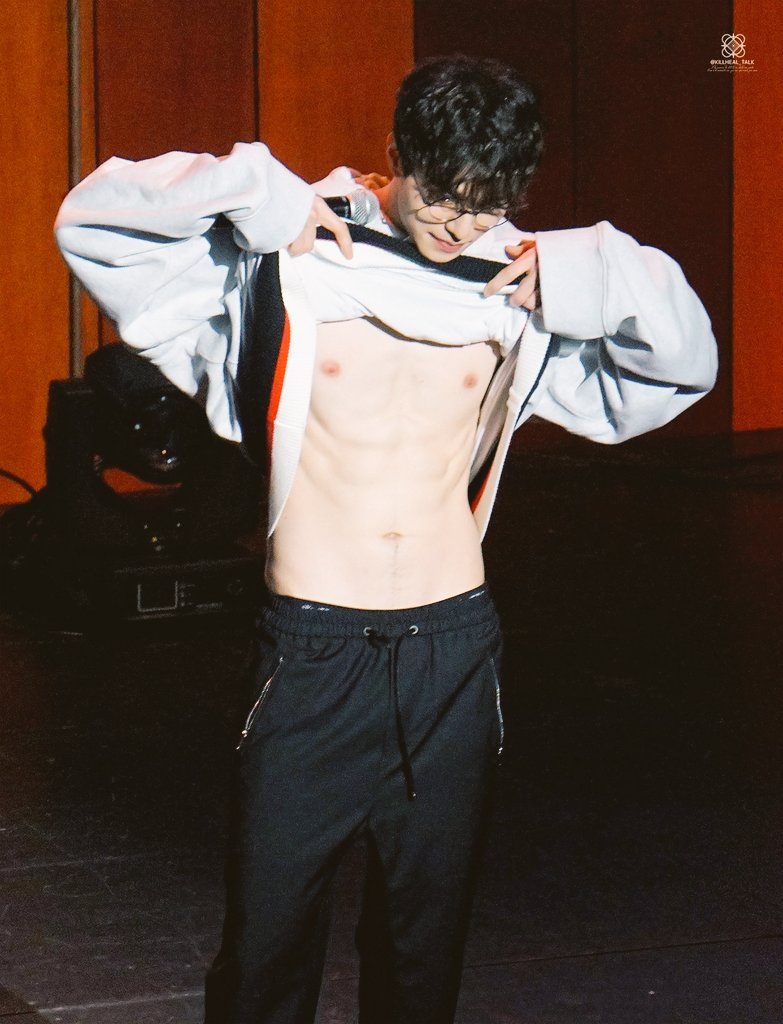 Fans were also surprised to see Gong Yoo in attendance as a guest for a special segment called The Lee Dong Wook Show.
In this segment, Lee Dong Wook parodied the style of American late night talk shows, where he sat his guest on a sofa while sitting behind an office desk and interviewing him before they played various games.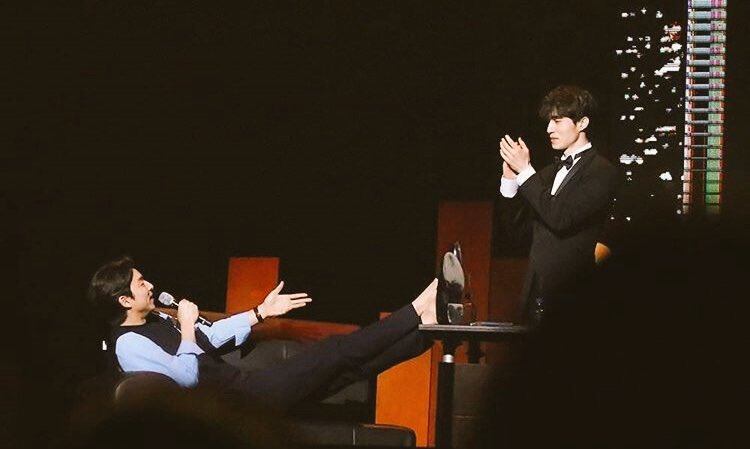 One of the activities was creating an acoustic poem using the characters of their Korean names, and also acting out one of Goblin's most memorable scenes where the two appeared from the darkness together.
#Goblin & #GrimReaper iconic entrance at LDW fan meeting! ??#GongYoo #공유 #LeeDongWook #이동욱 #LeeDongWookAsiaTour pic.twitter.com/iV82Z6Ontq

— Siti (@Siti_sjbb) March 13, 2017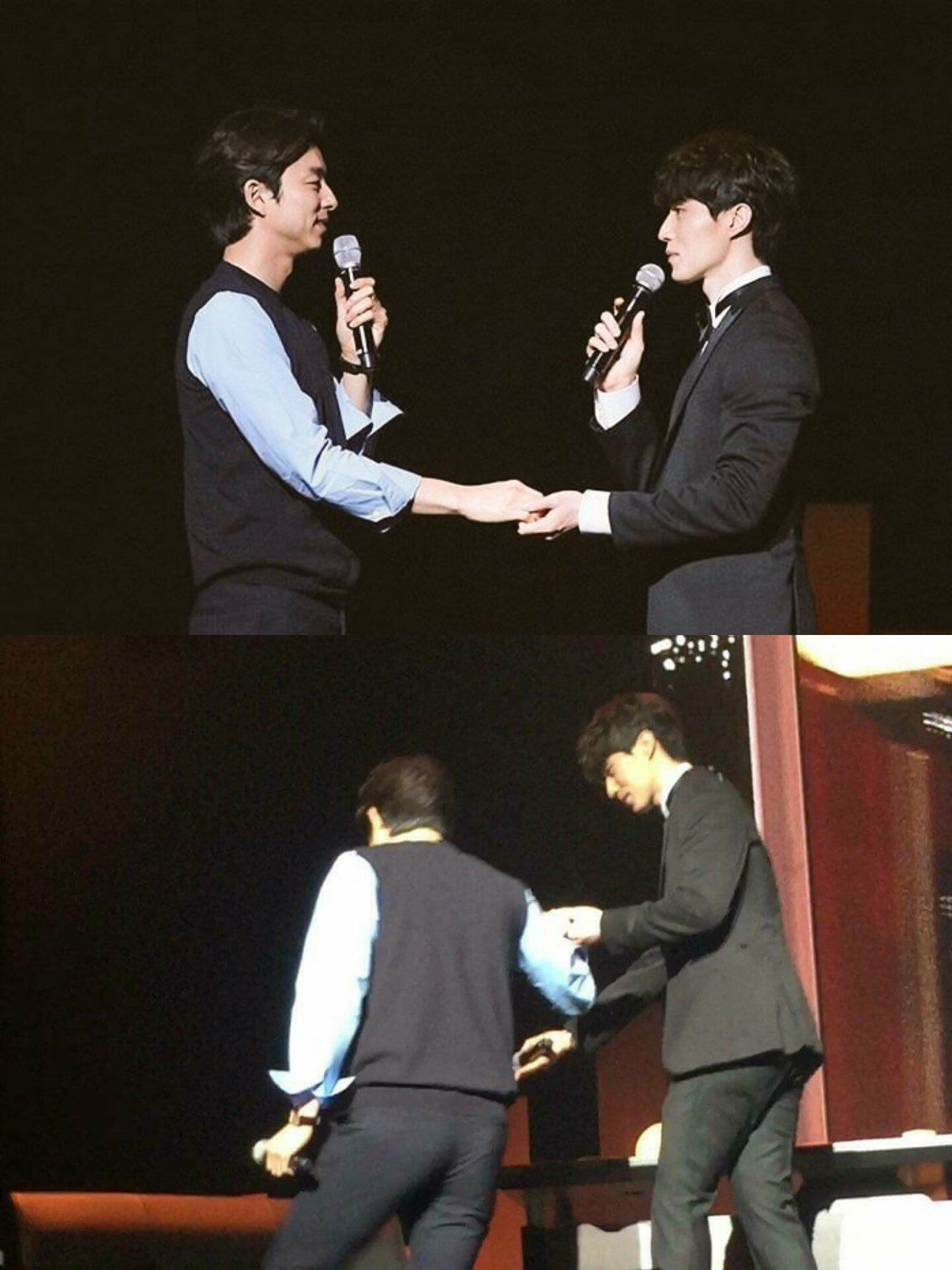 The two then showcased their intense bromance, in which Gong Yoo asked Lee Dong Wook what he meant to him. Lee Dong Wook answered with teary eyes that had the audience swooning.
"A savior to whom I'm thankful for being part of my life as an actor."

— Lee Dong Wook
The love didn't stop there. Throughout the segment, Lee Dong Wook couldn't stop complimenting Gong Yoo's looks, where he described his looks as if they came "straight out of a coffee ad". Gong Yoo was sure to return the compliments.
"Lee Dong Wook is just so unnecessarily good looking. I'm just 'looking' without the good."
– Gong Yoo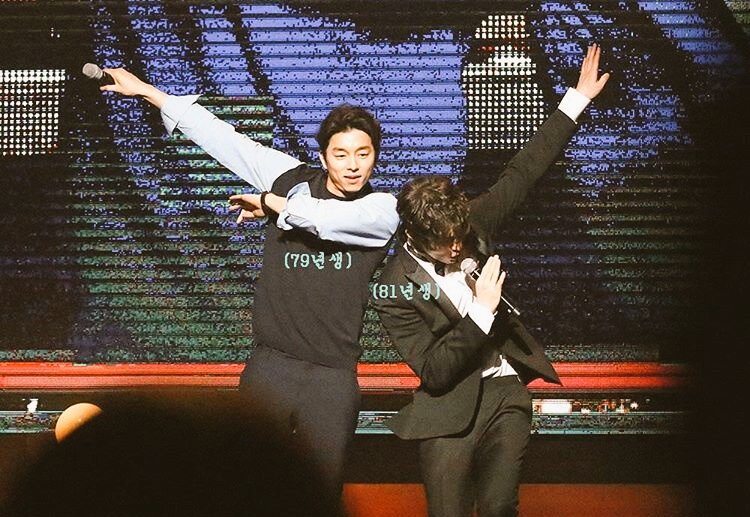 Over 1,500 fans were lucky enough to not only spend an incredible and intimate time with Lee Dong Wook, but also with his guest stars, Shin Dong Yeop, g.o.d's Park Joon Hyung, and The Return of Superman's cuties Seol Ah, Soo Ah, and Dae Bak. The fans definitely enjoyed the amount of bromance that was shown on stage and made sure to show their appreciation.
Source: Sports Chosun [1] and [2]
Share This Post