Lee Jong Suk and Park Shin Hye prepare for premiere of SBS drama "Pinocchio"
Actors Lee Jong Suk and Park Shin Hye pose together as they ask fans and viewers to support their upcoming drama, Pinocchio, which is set to air later today on November 12th on SBS.

The two stars posed intimately together to ask fans to support their premiereepisode  tomorrow night as Park Shin Hye writes "Wednesday, November 12 'Pinocchio' first broadcast! bonbang-shoot" on a sketch pad as she and Lee Jong Suk lean amiably toward each other.
In the second photo, Lee Jong Suk leans intimately into Park Shin Hye as she creates a heart with her hands, asking for fans' love for the drama. In addition, Lee Jong Suk posted a behind-the-scenes photo on his Instagram account that depicts Park Shin Hye caring for Lee Jong Suk in character.
These photos demonstrating the off-screen chemistry as co-stars have heightened anticipation for viewers who will be able to see how well their off-screen chemistry translates to their on-screen chemistry when Pinocchio premieres on SBS on November 12th at 10pm KST.
Pinocchio tells the story of a woman who has Pinocchio syndrome (hiccuping when she lies) who aspires to become a famous reporter, and a man who has a handsome appearance despite his ragged hair and poor fashion sense. Park Shin Hye outlined the main points of this drama, with an interview, teasers and still cuts also previously released for this drama.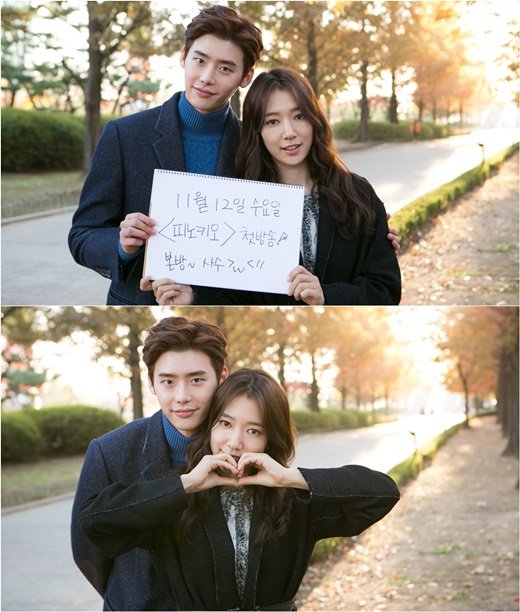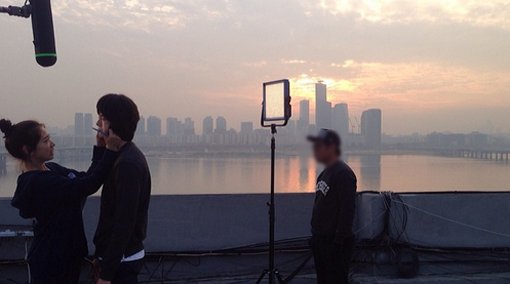 Source: Sports Donga and My Daily
Share This Post