Lee Min Ho does the ultimate fan service at a recent signing event
Lee Min Ho is getting recognised not only for his fame and popularity but also for his kind heart towards his fans. 
In a report that was originally published in China on September 17th, Lee Min Ho was described as an actor known for playing cold-heart roles on-screen, but a warm-hearted person in real life. The article further detailed that incident that occurred last September 14th where the actor met with his fans at a signing event in Times Square, Seoul, South Korea.
The event was exclusive for only 100 fans who had access and purchases from the store where the actor spotted his fan on a wheelchair. Although the fan was not able to join the numbered queue for the fan signing, Lee Min Ho reportedly stayed on after the event and walked to the fan directly, where he was photographed signing an autograph and giving her a hug.
Meanwhile, aside from attending various promotional engagements, the actor is currently busy filming for his upcoming film, Bounty Hounters.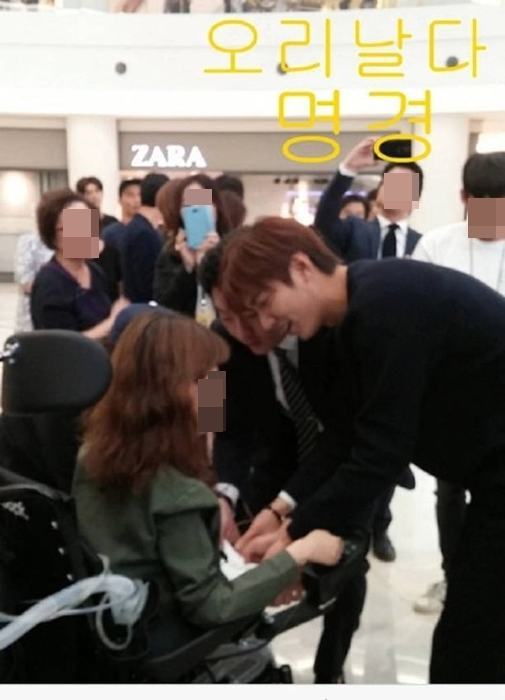 Source: Dispatch and Star News
Share This Post