Lee Seung Gi's casual comment on plastic surgery resurfaces online
As Lee Seung Gi returns with the release of his latest album And.., a previous plastic surgery confession resurfaced online. 
Back in 2013, Lee Seung Gi made an appearance on SBS Midnight TV Entertainment where they discussed with him how about his good looks. A reporter asked Lee Seung Gi if he was "good looking since birth," and Lee Seung Gi responded honestly saying that his looks, "got better."
Lee Seung Gi shocked the viewers as he confessed that, "I have never experienced plastic surgery, but I did have a surgical procedure few days ago" and went on to reveal that,  "I had my wisdom tooth removed. This is a big deal. I was really scared. I was extremely frightened." The lighthearted way of addressing plastic surgery speculation caught the attention of his fans once more.
Meanwhile, the singer and actor released his 6th album And.. on June 10th, promoting the title track, "And Goodbye."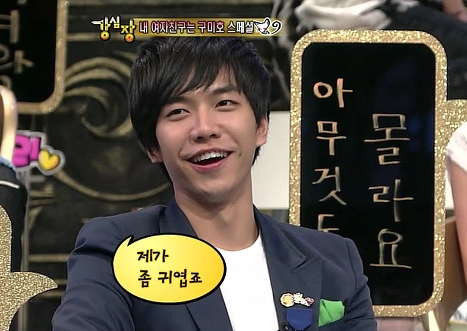 Source: Hankooki
Share This Post