Lee Tae Im Announces Sudden Retirement From Celebrity Life, Koreans Suspect It's Because Of Ex-President's Son
Various rumors have been surrounding the two figures and some have speculated these rumors to be the reason behind Lee Tae Im's retirement.
Lee Tae Im has recently made a sudden announcement of her retirement from the entertainment industry through her Instagram.
"This is Tae Im. It's been a long time. I've been going through a difficult time with various thoughts and hardships. I've decided to live an ordinary life from hereon. I will not forget those who loved and supported me. Thank you." ㅡ Lee Tae Im
Even Lee Tae Im's agency was apparently surprised by her sudden retirement and stated that they were in the process of finding out the details.
An affiliate of her agency expressed that her resignation was not negotiated beforehand. The agency was surprised at the sudden announcement as they just had a meeting with the actress a week prior to the incident and she still had about 1 more year to her contract as well.
Korean netizens believe her sudden retirement has something to do with her relationship with former President Lee Myung Bak's son, Lee Si Hyung.
Lee Si Hyung was recently put in the spotlight for his correlation to a fraud scandal and had also been previously under investigation for use of cocaine.
Lee Si Hyung and Lee Tae Im have been linked to each other with rumors claiming that the two were involved in a romantic relationship.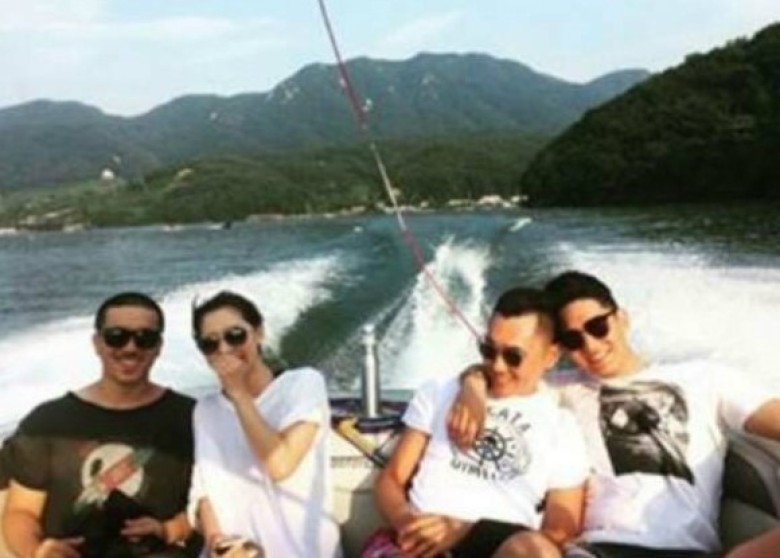 A photo was released of them enjoying themselves on a yacht. The photo resulted in Lee Tae Im's name to be added onto the list of possible suspects of cocaine use.
Lee Si Hyung proved his innocence against the charges and put to sleep the rumors of their possible use of cocaine.
However, due to the close timing between Lee Si Hyung's scandals and Lee Tae Im's retirement, people have been speculating a variety of ridiculous rumors.
Some rumors claim that the actress is pregnant with Lee Si Hyung's child and others claim that the malicious rumors and comments have led her to the decision.
Lee Tae Im had once said in an interview that she received a tremendous amount of stress because of the hurtful rumors about her.
"There are some ridiculous rumors that are posted out there and everyone just believes them. I think people think it's okay to just step all over sexy stars." — Lee Tae Im
Share This Post