Leeteuk shares photo of man peeing in public bathroom, then immediately deletes it
Super Junior's leader Leeteuk shared a photo of a man peeing in a public bathroom but deleted it promptly.
Leeteuk uploaded the photo in question on his personal Instagram on March 26. The photo shows Leeteuk taking a picture of a man who is believed to be his personal trainer standing in front of a urinal.
Along with the photo, Leeteuk also wrote lots of hashtags as the caption for that post. Below is the translation for the caption he posted.
"#WhoIsHe #OurCountry's #Best #Trainer #WorldBestTrainer #She #Urine"

— Leeteuk's Instagram Caption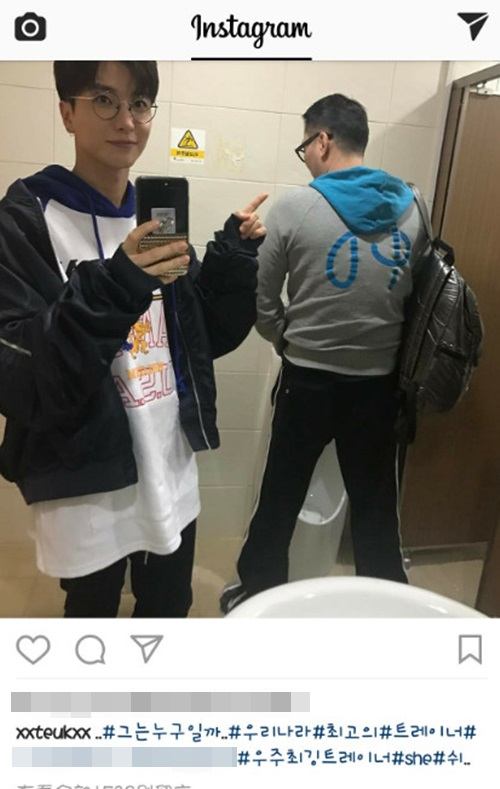 The photo made some fans uncomfortable because it showed an unknown male in the photo urinating in the photo with this two specific tags: "She and #Shwi." In this instance, it is believed that Leeteuk is trying to joke about the fact that the male is urinating.
Colloquially, urinating in Korean is often called "쉬" which sounds like the English word: "she."  
Since it seems like Leeuteuk was poking fun at the situation and thought this was funny, some fans didn't appreciate his humor.
Others argued this was a staged photo so it was fine but no official statements from Leeteuk or SM Entertainment have been made regarding this issue.
Share This Post