Lizzy responds to fan's tweet and shuts down rumors that E-Young is being outcast by After School
K-pop stars are paying attention to what fans are saying whether it's in Korean, Japanese, English, etc. as proven by After School Lizzy's response to a fan on Twitter where she clarifies rumors surrounding the group and member E-Young.
Formed with an admission and graduation concept, girl group After School welcomed E-Young in 2011 who joined them with the album Virgin.
Recently, rumors among fans began to circulate after E-Young's birthday came and passed (August 16), turning the age of 24-years old (Korean age). However, fans noticed that none of the After School members had wished her a happy birthday – at least publicly – as most agencies and artists part of groups are prone to do.
One fan wrote on Twitter, "None of the After School members wished E-Young happy birthday…" and "E-young is about to graduate from After School… The members already started to leave her alone… They didn't even wish her a happy birthday…" 
Referring to a recent post made by E-Young on her birthday on Twitter and Instagram, the same fan wrote, "E-young might have her birthday ignored by her After School members, but she's celebrating in Hawaii.." and "When you think E-Young is down low, she suddenly returns showing you she's rich as f*** in Hawaii."
The fan continues, "I wonder if the After School members are jealous of E-Young. I mean, even though she's a flop, she's rich as f**** and is spending her hiatus in Hawaii."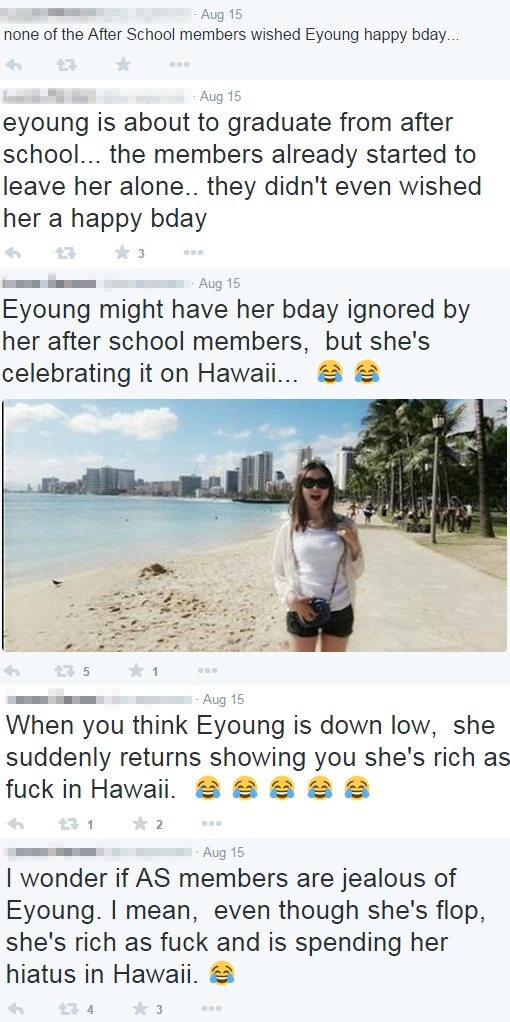 This fan can even be asking Lizzy (their bias) on Twitter, "Why do you guys hate E-Young so much??" 

Lizzy responded, "She [E-Young] is now in Korea." Clarifying the photo that E-Young had posted of herself in Hawaii, Lizzy continued, "And that picture was two weeks ago and we celebrated her birthday and we are now in China."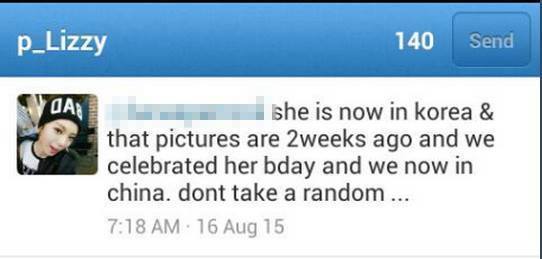 As a result, the fan apologizes and says, "I just stated what everyone was thinking. Please don't get mad at me. You're my ultimate bias EVER," "I've been sending you support tweets for three years and you never noticed me. Suddenly, you just noticed me for the wrong reason," and "I can't put into words what I'm feeling. I'm glad you understood my point of view. LOVE YOU."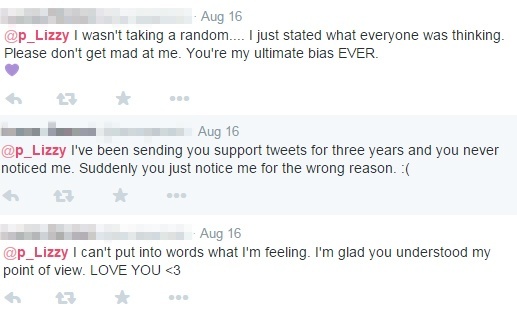 Share This Post