LOEN Entertainment Auditions are coming to Los Angeles
LOEN Entertainment is bringing their global auditions to Los Angeles on April 29.
In partnership with 1theK, Koreaboo, Joins America, and The Key Artist Agency, LOEN Entertainment is taking their global auditions to Los Angeles in search of the next hit artist. Anyone of any age can apply to audition with LOEN Entertainment in one of 5 categories:
Singer
Rapper
Dancer
Actor
Songwriter/lyricist
Audition hopefuls can visit the official LOEN audition homepage to begin their application.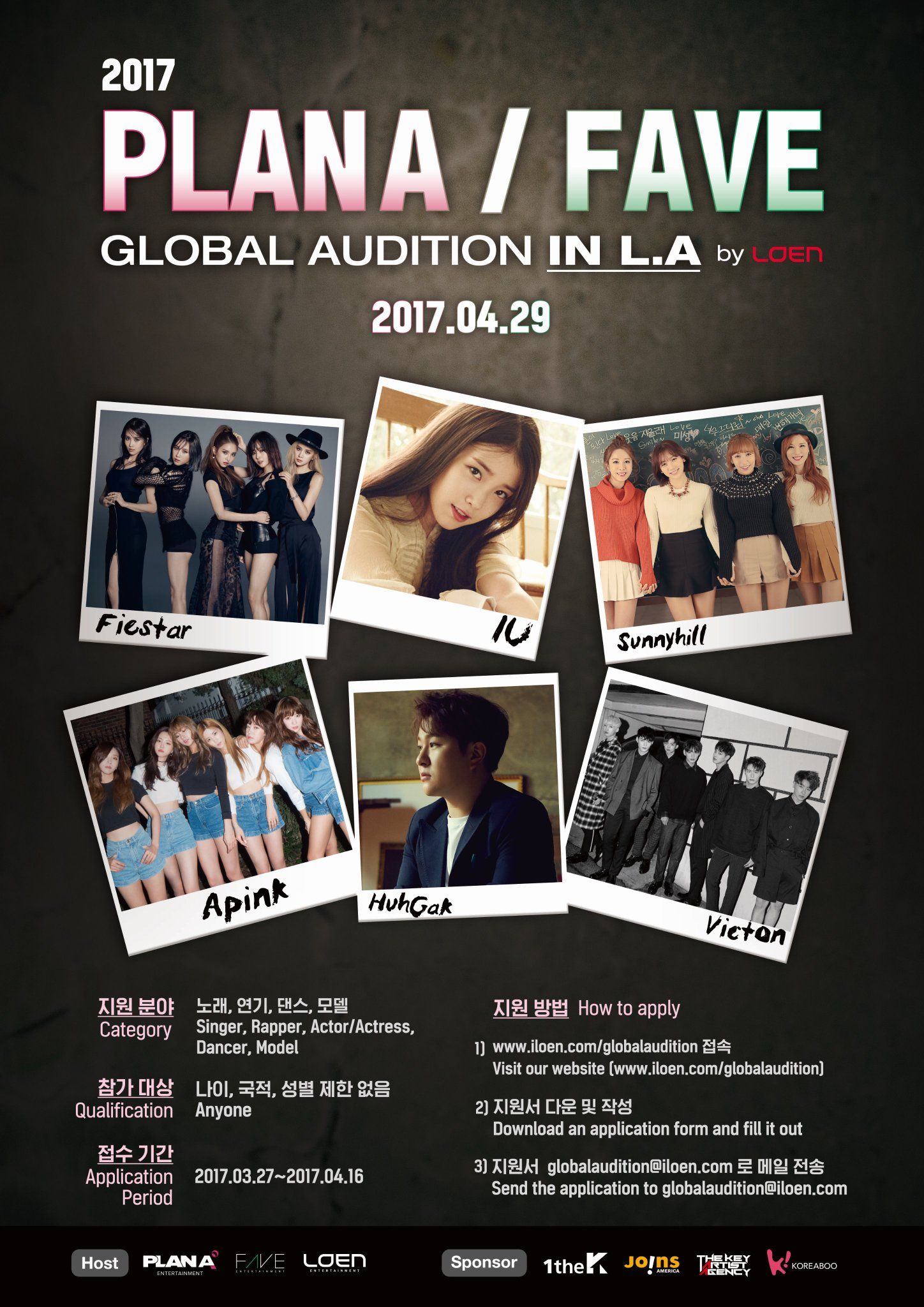 Those who can pass each round of the auditions will be given the chance to sign an exclusive contract with many of the sub-labels under LOEN Entertainment such as Starship, Fave, Plan A, King Kong, or Cre.Ker.
The application period lasts until April 16 so apply soon!
Share This Post