Lovelyz claims top spot among girl group debuts as having the most fan cafe members
Woollim Entertainment's newly debuted girl group, Lovelyz, has already succeeded in surpassing this year's debuted girl groups in fan cafe members.As of November 16th, Lovelyz stood at 9,764 members while SM Entertainment's Red Velvet came in at 8,109 members. Out of all the girl groups that have debuted thus far in 2014 no one comes close to the fan cafe membership of Lovelyz and Red Velvet. However, Red Velvet debuted 3 months before Lovelyz so it is interesting that they have surpassed them.
On top of all that, Lovelyz has not received the greatest publicity since member Jisoo's alleged scandal came to surface before their debut. Nonetheless, they still released their pre-debut single "Goodnight, Like Yesterday" and even held their debut showcase.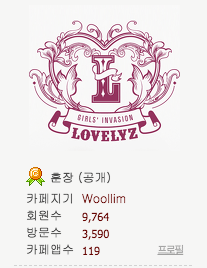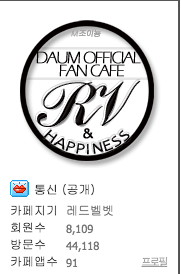 Here's a list of the fan cafe membership of girl groups in 2014(in order of debut):
Lip Service – 470 members
Bebop – 446 members
Melody Day – 591 members
1PS – 900 members
Billion – 305 members
Berry Good – 810 members
BOB GIRLS – 1,295 members
MAMAMOO – 4,821 members
Ye-A – 285 members
4L – 3,071 members
4TEN – 668 members
LABOUM – 2,428 members
Minx -851 members
Switch – 812 members
Purfles – 209 members
Share This Post