Lovelyz ranks 1st on Japan's Tower Record charts
New Woollim Entertainment girl group Lovelyz is a hit in Japan! The girl group was recently seen topping Japan's Tower Records with their debut album, Girls' Invasion on November 22nd.
Woollim Entertainment left a statement on the recent achievement by their first girl group, "We were not aware of it yet until Japanese record labels began to send us congratulatory messages. They are still rookies that have just started to take their first step, so results like these aren't common. This will be an advantage for helping Lovelyz name become known."
On November 17th, Lovelyz released their debut mini-album, and has been busy promoting their title track "Candy Jelly Love," despite being short one member (Jisoo).
Congratulations to Lovelyz on their latest #1 ranking!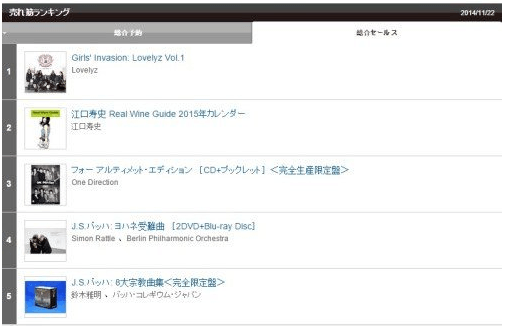 Source: Sports World
Share This Post