Luhan in danger of being prohibited from Taiwan for 5 years
Former EXO member Luhan is currently involved in a controversy after allegedly traveling to Taiwan for work illegally.
According to Taiwan's EToday on May 2nd, Luhan recently traveled to Taiwan to shoot for an episode of the Chinese I'm Going To School, recording at a school in Taipei.
However, the problem lies in the visa Luhan acquired to attending this taping, arriving in the country on a tourist visa as opposed to a work visa. Because Luhan had come to Taiwan with the intention of doing work in the country, a tourist visa is not sufficient.
Immigration stated, "His work as a celebrity with travel visa in Taiwan is illegal and the production will have to explain themselves within the duration of their stay. We will take action after more investigation such as forcing him to leave the country." 
As a response, production said through their official SNS account, "Our lack of experience caused a lack of preparation, we will take care of the artist and end the recording safely."
According to the law, Luhan may face up to five years in prohibition from Taiwan.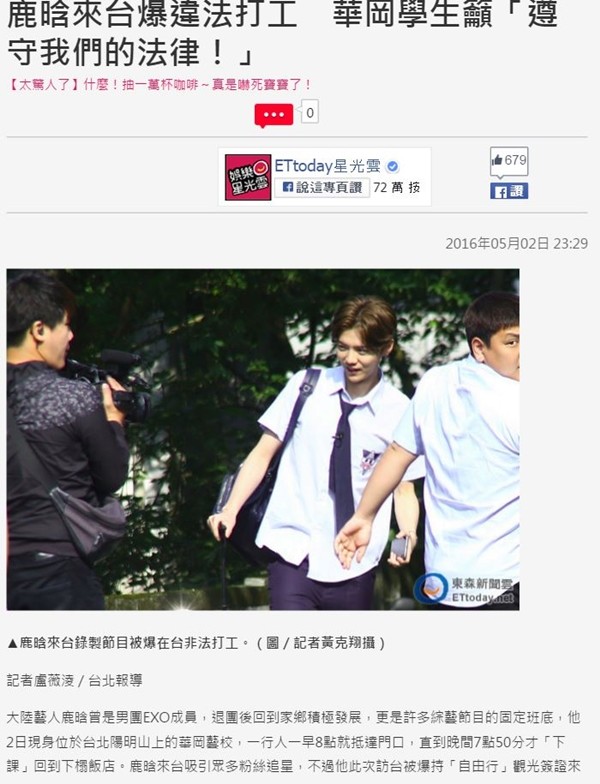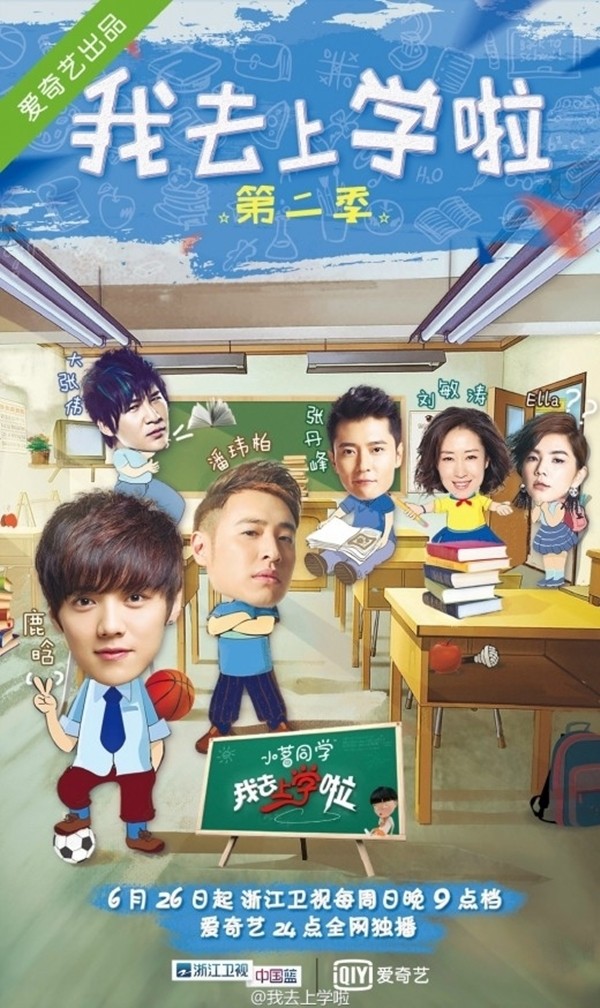 Source: Dispatch
Share This Post