Luna's Donation to Korean Single Mothers Will Tug At Your Heartstrings
f(x) Luna's latest charitable gesture is sweet enough to warm even the coldest of hearts.
On February 17, Luna released a new episode of her show, Luna's Alphabet, through her personal Youtube channel. During the episode, she featured the proceeds from her recent project and donated fifty boxes of sanitary pads to the Korean Association of Unwed Mothers. 
The proceeds came directly from Luna's own efforts. She initially planned to sell personally designed underwear for the association but stated to have found a way to get the donations across sooner. The actual preparation of her project was also included in this episode.
She also shared her thoughts about the episode and uploaded this statement.
Hello, it's Luna.

There are some girls that are having a hard time every month because they cannot afford sanitary pads. I've been thinking hard about how I could be of help to these people after hearing about this sad story that broke everyone's hearts.

Thankfully, due to the help of many people, I got to have a good chance to help these people. The heartwarming story will be told now.

— Luna
Kim Dae Kyung, the president of the charity association, promised, "I will make sure that these items are delivered to those who need them." She also stated that Luna was the first celebrity to directly support them.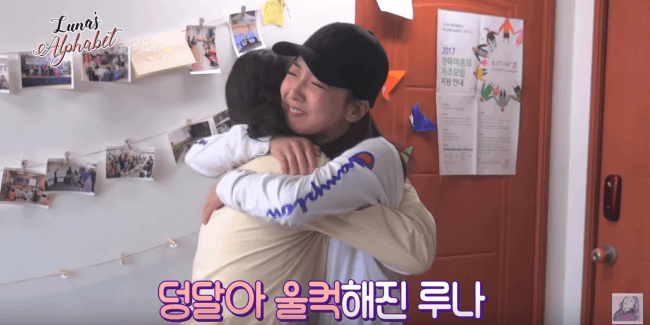 At the end of the video, Luna left a message for her viewers, saying, "I ask for your love and interest." The episode touched a few heartstrings and Luna was praised for her kind gesture online.
Catch the full episode below!
Source: JoongAng
Share This Post