A Malaysian School Created A Traditional Version Of BTS's "DNA"
Netizens have fallen in love with this unique version!
Alam Shah Science Secondary School in Kuala Lumpur decided to create something unique to celebrate North Korea and South Korea signing the agreement to denuclearize the Korean Peninsula.
#BTSArmy should watch this.

We are overjoyed as Kim Jong Un just signed the contract of reunification with President of South Korea!! To celebrate this great achievement, here's a popular KPOP song by Bangtan!! DNA by BTS from Caklempong ASiS. #BTSWORLDTOUR pic.twitter.com/inFKxni7Xb

— OASiS (@twt_OASiS) April 28, 2018
What better way to do that than by performing a cover of BTS's "DNA"? Instead of singing, students decided to add a bit of their own culture and tradition by covering the song on caklempong.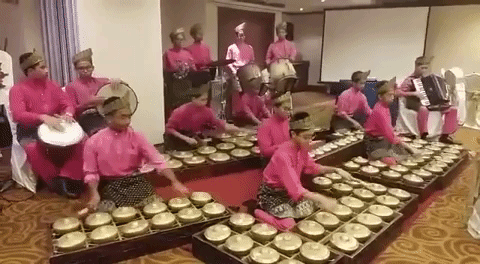 Caklempong are traditional instruments of Indonesia and Malaysia.
The instrument is made out of bronze and belongs to the gong family.
The traditional instrument may be an interesting choice for a K-Pop song, but somehow it just works!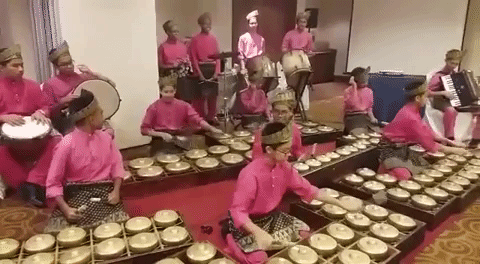 The students did an amazing job and you can imagine BTS singing along to their version.
The song has a completely different vibe when played on the caklempong, but netizens are loving the students blend of K-Pop and traditional music.
"This is so amazing!"
"Good job, guys! That's really nice!"
"I hope when BTS come to Malaysia, this will welcome them at the airport!! Seriously!! I've been a traditional music lover and a hardcore BTS stan !! This video makes me so, so, so happy!"
"Wow. I've played caklempong during my college years. Nice to see something like this. Thumbs up!"
"BTS should see this amazing performance! They are so talented."
"This is so Cool!"
"This is just awesome!"
This performance would likely make BTS proud!
Share This Post