Male and female idols vote for their favorite idols in K-pop
At the Idol Star Athletes Championships, both male and female group members were asked to vote who they'd want waiting for them at the finish line.
On a South Korean online community called Instiz, a netizen gathered fan accounts from various Twitter users who were present at the most recent recording of MBC's Idol Star Athletes Championships that posted about an episode that happened during the filming.
The netizen gathered two tweets that talked about how the male and female idols were asked to vote for an idol of the opposite gender that they would want waiting for them at the finish line, in which Sana of TWICE was the most voted for by the male idols and Jimin of BTS was the most voted for by the female idols.
One of the tweets showed a photo of Jimin being extremely excited for being voted #1 and dancing a celebratory move, as seen below.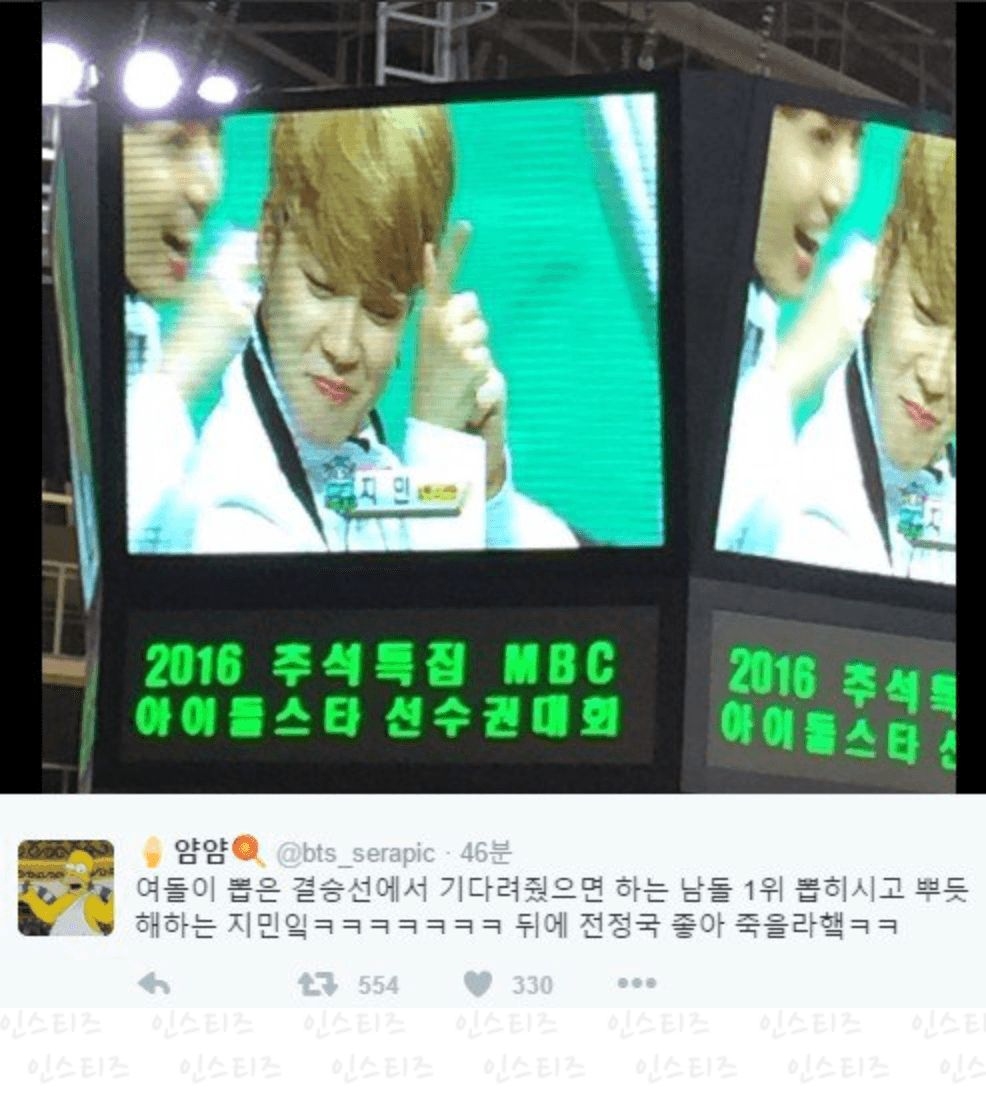 Another two photos of TWICE's Sana, which were not necessarily relevant to the poll, were also shared just because many fans claimed they were adorable.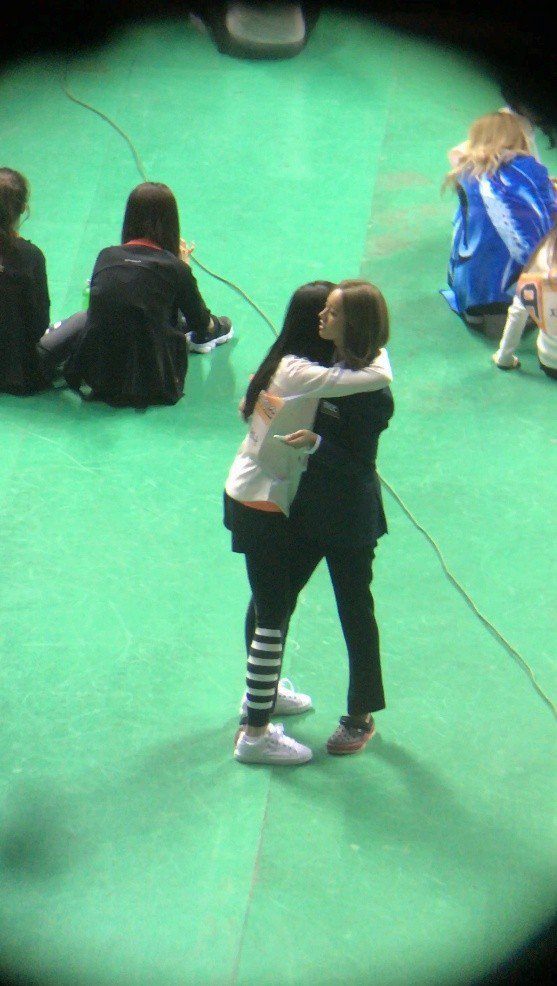 The first photo shows the TWICE member hugging Girl's Day's Hyeri, which raised many surprising questions for fans such as, "When did they become friends?" "How are they close enough to be hugging like that?" and "They're so adorable! I wonder how they got close?"
The second photo which was shared shows Sana and G-Friend's Eunha gazing happily into each other's eyes with two captions that read, "G-Friend's Eunha and Sana being super friendly and adorable with each other as honey drips from their eyes," and, "Sana is being so shy right now.. why's she being like that? But there are rumors that Sana was being super cute and playful with Eunha and hugging her like crazy… keke."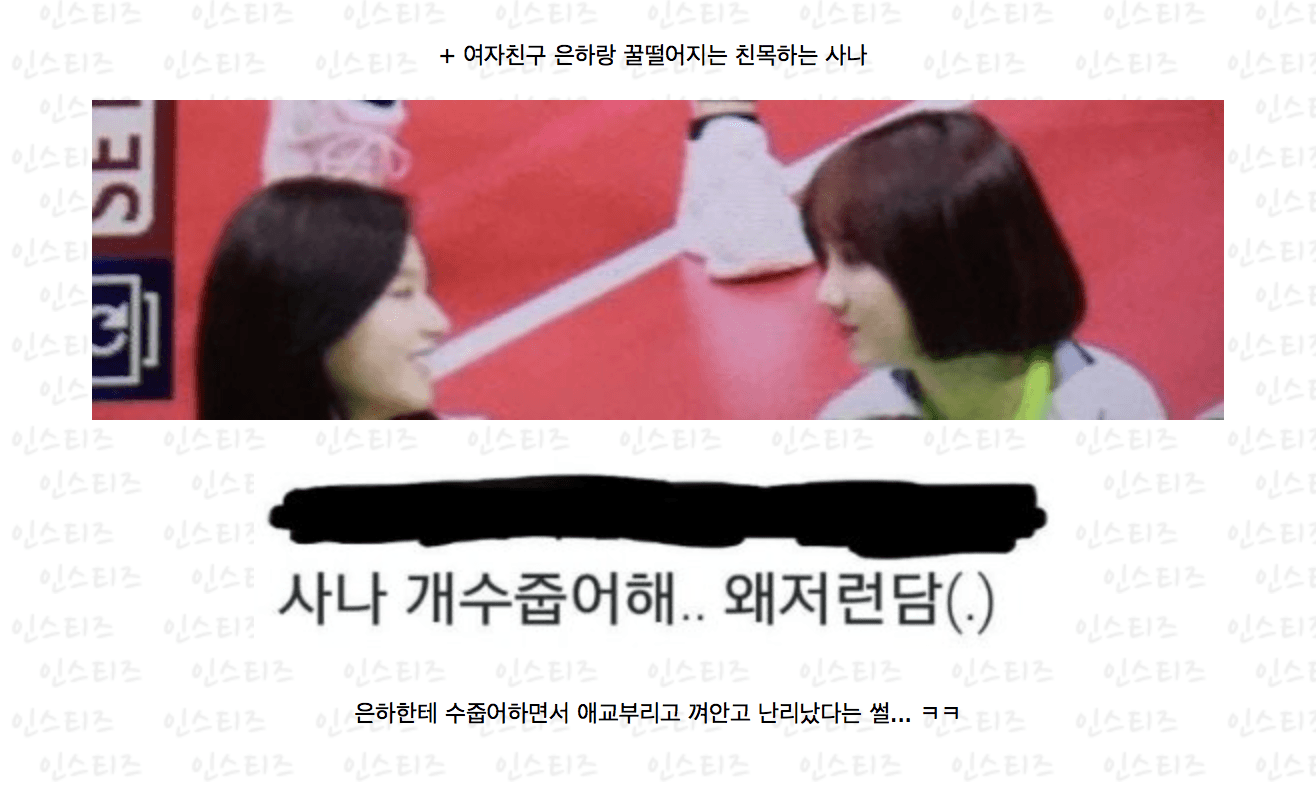 What are your thoughts on the results of the poll?
Source: Instiz
Share This Post