Male idol apologizes to Seulgi after confessing he's attracted to her
BTOB's Eunkwang apologized to Red Velvet's Seulgi for having chosen her as his ideal type in the past.
Red Velvet appeared as guests on a recent episode of New Yang Nam Show aired on March 2nd. During the show, a male fan called in to say that he was a huge fan of Seulgi.
When the phone was handed over to Seulgi, the fan couldn't contain his excitement and kept repeating her name while freaking out, "I feel like my heart is going to stop." She then asked the fan if he wanted to grab dinner with her, to which he responded with joyous laughter.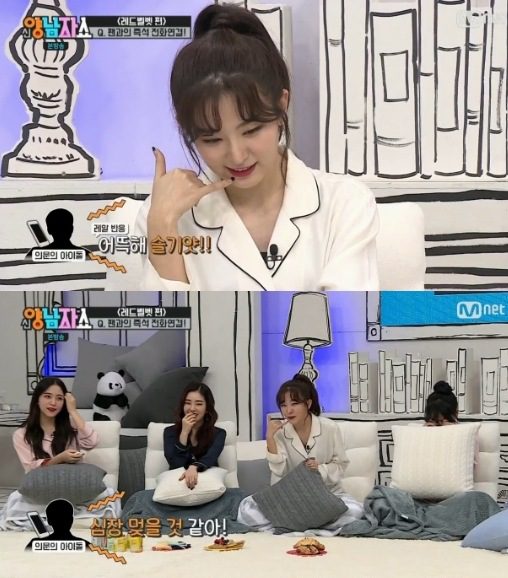 To everyone's surprise, the fan revealed himself to be BTOB's Eunkwang! When the MCs told Seulgi that Eunkwang had named her as his ideal type, she thanked him for choosing her.
Eunkwang then responded in an unexpected way.
"I wanted to apologize for mentioning you on TV like that. I was worried that your fans would be uncomfortable with it."

– Eunkwang
Becoming flustered, Seulgi frantically shook her head while reassuring him that she was thankful.
Previously on an episode of Happy Together, Eunkwang picked Seulgi as the prettiest female idol member in the industry.
Check out the clip of the adorable phone conversation below!
Source: Xports News
Share This Post