MBC "Idol Star Athletes Championships" Chuseok Special results revealed!
MBC's Idol Star Athletics Championships aired special episodes for the Chuseok, or Korean Thanksgiving, holiday!
In this years Idol Star Athletics Championships(ISAC), idols were able to participate in archery, rhythmic gymnastics, track and feild, and a modified version of soccer called futsal. Idol groups that shined throughout the competition are EXID, Monsta X, SNUPER, Oh My Girl (OMG), and BTS who all stood out by beating records or winning gold medals.
In male archery, Monsta X's Shownu and Minhyuk, who were up against GOT7 members, were able to get the gold by shooting 10 points three times in a row, a total of 30 points, setting a record which was impressive for their first attendance on the show.
Though it was the first time for rhythmic gymnastics to be featured in the ISAC games, Cosmic Girl's Cheng Xiao was able to win the gold medal with 13 points!
During the futsal portion of the competition, it was a close game between Kim Dongjoon's Real Mak-dribble team and the Baro's Goldae-sliga team. Though it was a close match, the Real Mak-dribble team ended with the win, garnering a final score of 6:5.
SNUPER's Woosung had a surprising win in male track and field by coming in first place and setting the record at 7.32 seconds. Another idol who set a new record is G-Friend's Yuju, who won two gold medals in female's track and field, followed by OMG's Binnie and Cosmic Girl's Eunseo, who took second and third.
OMG's YooA and Binnie also won their first ISAC gold medals during the 400m relay race.
In addition, the EXID members, who were also the winners of archery in the 2015 Chuseok special, were able to take the final win in female archery against fellow girl group, G-Friend.
Finally, due to BTS taking the gold three consecutive times for the male relay races, Team B which consisted of BTS, EXID, and SNUPER, was able to win the overall Idol Star Athletes Championship games.
This year's Idol Star Athletes Championships was full of friendly competition, overflowing with some of our favorite talented idol stars. Check out some of the pictures from this years competition below!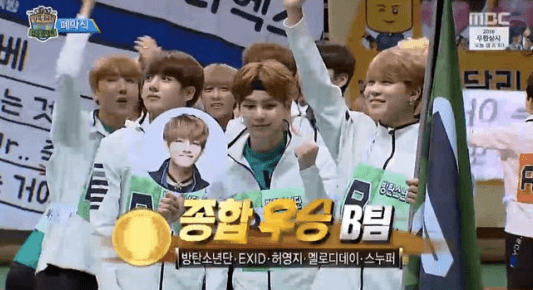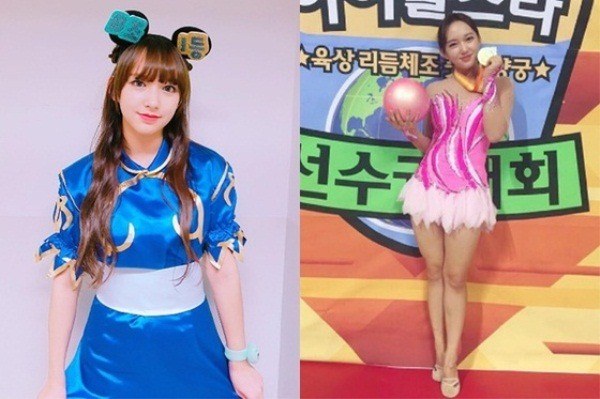 Sources: OSEN, Herald Corp
Share This Post