MC Mong completely takes over online charts with all 13 tracks of "MISS ME OR DISS ME"
MC Mong has completely taken over the charts so soon after releasing his latest comeback album MISS ME OR DISS ME, dethroning several artists from the TOP10 placings on real-time charts.
At the top of the charts is the rapper's title track MISS ME OR DISS ME, which features Mad Soul Child's Jinsil. MC Mong's tracks featuring other artists such as Huh Gak, Ailee, Lyn, Gary, Hyorin, Baek Ji Young, Minah, and The Channels took the remaining TOP10 placings in charts such as MelOn, Bugs, Olleh Music, Daum Music, Naver Music, Mnet Music, Soribada and more!
Korea fans have shown their love for MC Mong's returning, trending his name in the #2 spot on Twitter.
MISS ME OR DISS ME is the rapper's first album in five years, and has proven to be truly successful on the charts. Unfortunately, due to his ban from broadcasting companies since his military evasion scandal four years ago, fans will be limited in seeing MC Mong.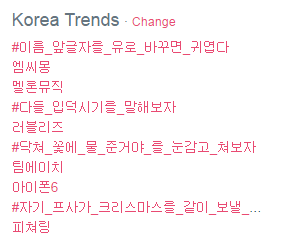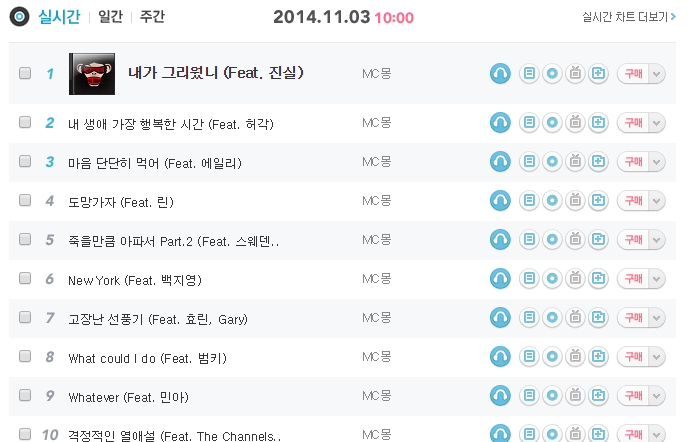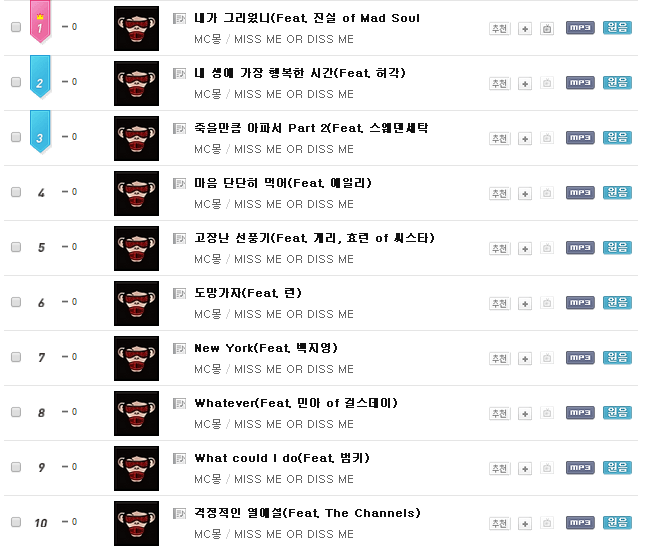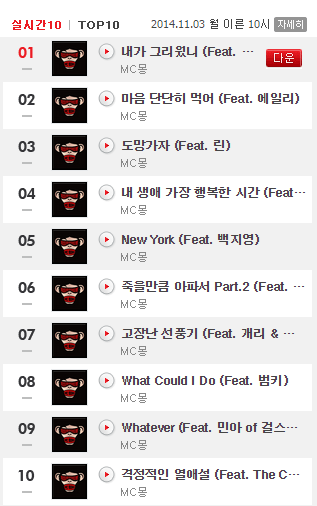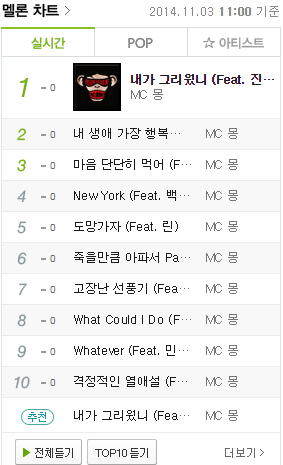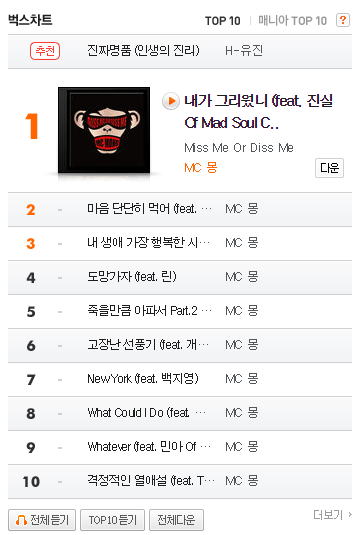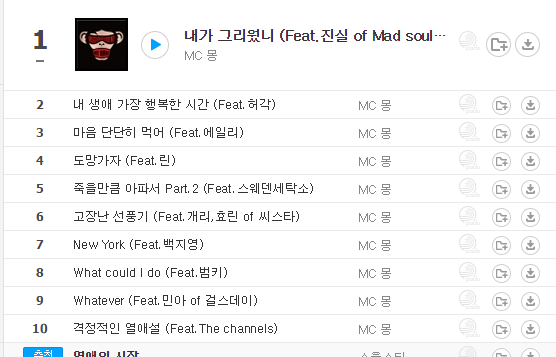 Share This Post