Member of C9 Entertainment's New Boy Group Gets Exposed For Being a Thug
His classmates revealed his past as a thug and a bully.
Kim Sehoon has been exposed for being a thug. He is currently under the debut line-up for C9 Entertainment's new boy group which includes Wanna One's Bae Jinyoung and ex-YG Treasure Box contestant Kim Seunghun. Old classmates of his are exposing his rude behavior towards girls and teachers during his school days.
According to old classmates, Sehoon and some friends stabbed the roof the school dormitory and trashed the classrooms, but they forced the girls to clean their mess. He also sexually harassed girls from his school.
The first photo is taken by Kim Sehoon, but the second photo is said to be captured by Kim Sehoon's friend. They claim that Kim Sehoon and their friends would always joke and post about sexual and inappropriate topics.
On top of that, he terrorized a teacher to the point where the teacher had to quit her job due to the trauma she was experiencing. The teacher even cried in the bathroom due to the bullying.
He has also posted pictures of him on SNS posing with the middle finger and with inappropriate materials.
As of now, there is no news if he will remain part of the final group of if he will be removed from the line-up. However, C9 Entertainment has released an official response on their Twitter account, stating that they are currently in the process of validating the claims made against Kim Sehoon.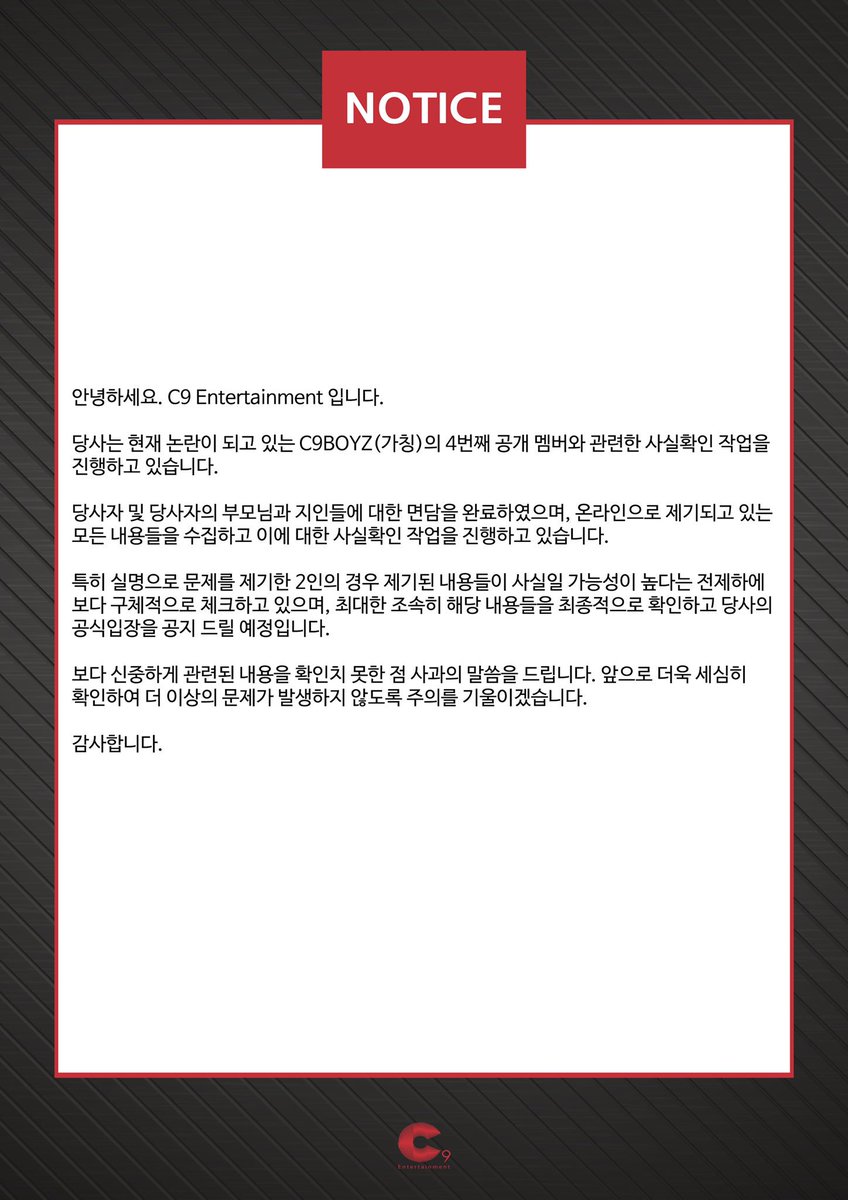 Hello. This is C9 Entertainment.
We are currently in the process of confirming the controversial claims regarding the fourth member of C9BOYZ (Tentative Name). We have completed interviews with parents and acquaintences of all the parties and we are also collecting information from online to verify the facts. Especially with the information raised by two specific people, we will check and confirm the claims as soon as possible and notify you on our final position. We apologize for any inconvinence this may have caused. We will make sure to act carefully to not cause any more problems.
Thank you.
Share This Post