[★TRENDING] I.O.I Members Reveal How They Feel About The Disbandment In Latest Interview
I.O.I look back on their 1 year spent together, and show that they definitely have what it takes to reunite in 5 years.
I.O.I was one of 2016's hottest topics. From the Produce 101 craze to their final Timeslip-I.O.I concert, the 11 members who were hand-picked by the nation received nothing but love and support. Osen was able to ask each of the members of I.O.I how they felt 1 week after the group officially disbanded. Here is what each of the members had on their minds.
Kim Sejeong
"I've gotten so much love and affection in such a short time. This is more than I could have ever dreamed of… I will support all the I.O.I members in the future… I was really happy [with I.O.I]. I am currently getting ready for Gugudan's second album with Mina, please look forward to our concept, and look forward to the other I.O.I member's activities too~ Fighting!"

– Kim Sejeong
Jeon Somi
"Thank you [fans] for giving us so much love. I'm really going to miss it. To our I.O.I members and our fans, I love you all~ I'll be going back to JYP to prepare for my next activities. Please be patient and look forward to it~"

– Jeon Somi
Jung Chaeyeon
"Because I was a part of I.O.I, I was very happy during 2016. All of the fans gave me strength and confidence. Thank you. I will become Chaeyeon who works even harder in the future!"

– Jung Chaeyeon
Joo Kyulkyung
"Thanks to all the fans, I was very very very happy. I love you all~ I will show off an even better image with PRISTIN. Please look forward to it a lot."

– Joo Kyulkyung
Kim Chungha
"I received so much love as a member of I.O.I. In the future, please continue to support the 11 members of I.O.I. I will become Chungha who works even harder than before. I am slowly preparing my solo album that will come out in the first half of the yea. I look forward to showing everyone a better image of myself. Please give me lots of support!"

– Kim Chungha
Kang Mina
"To the fans who have given us so much love for 1 year, and to our members! I love you so so so much~ In the future, each of the members will work hard to show growth, so please give each and every one of us your love. I love you all!"

– Kang Mina
Kim Doyeon
"I'm very sad that I.O.I activities are over, but I.O.I was a very happy time. Thank you [fans] for giving us so much love. I will work hard to be able to meet you all soon. Please don't go anywhere, wait just a bit longer."

– Kim Doyeon
Lim Nayoung
"2016 is a year I will never forget. Thank you. I will show everyone another cool side of myself in PRISTIN. Please look forward to it~ Fighting!"

– Lim Nayoung
Choi Yoojung
"Once I.O.I ended, I've been very restless and sad. But I am so happy that fate allowed me to meet the I.O.I members. I love you I.O.I!!! I will be going back to Fantagio in order to prepare myself with a better image. Please look forward to it!"

– Choi Yoojung
Yoo Yeonjung
"Thank you to everyone who gave I.O.I so much love during the time we spent together. I will continue to show everyone a good image with WJSN. Thank you again to everyone who gave the 11 members of I.O.I love, and to those who gave me love too."

– Yoo Yeonjung
Kim Sohye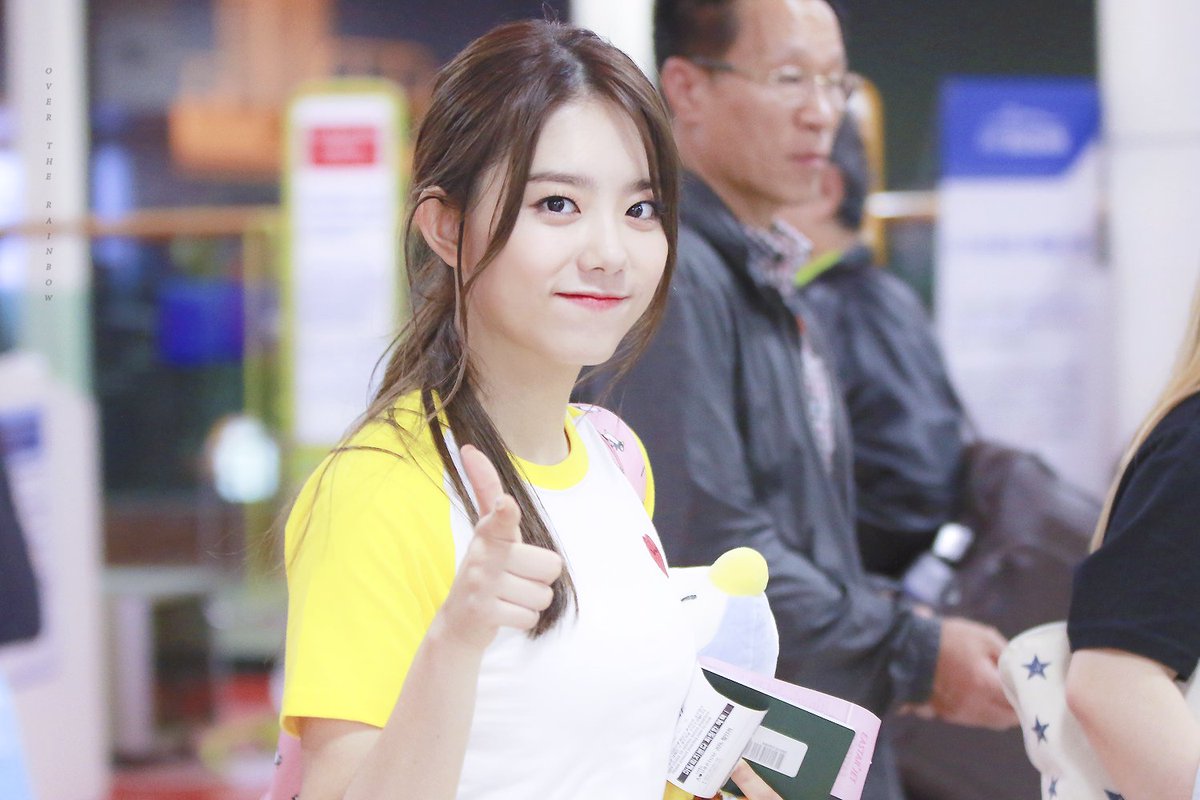 "Yes I love it! I.O.I may have just ended, but the name I.O.I won't disappear. We'll be back together in 5 years after each of the members grow a lot… Please watch over us as we continue to bloom beautifully. I'm putting my trust in the members and the fans! I would like you all would support each member's activities. In the future too, it will be, Yes I love it! This is I.O.I. I love you."

– Kim Sohye
Source: Osen
Share This Post