Miles Teller and Aaron Eckhart spotted in Seoul for Busan Film Festival
Two Hollywood actors were spotted by Korean fans and media at a train station as they returned from the Busan Film Festival.
Fantastic Four and Divergent star Miles Teller and Batman: Dark Knight star Aaron Eckhart were photographed by Dispatch on October 13th with bags in their hands as they arrived in Seoul via KTX. Miles Teller was seen arriving with his model girlfriend Keleigh Sperry.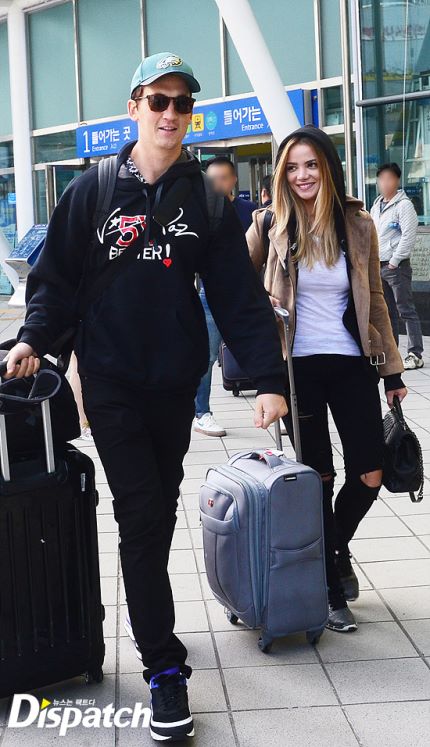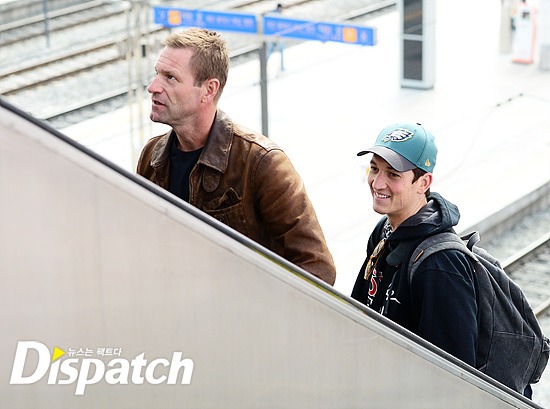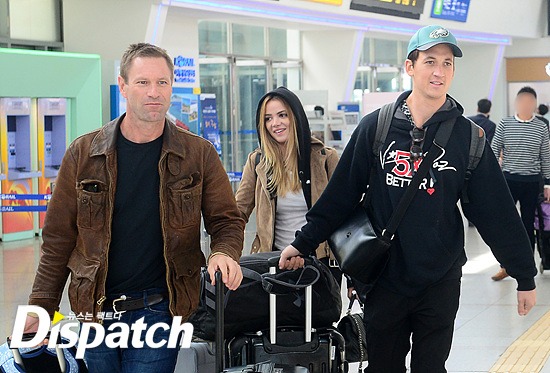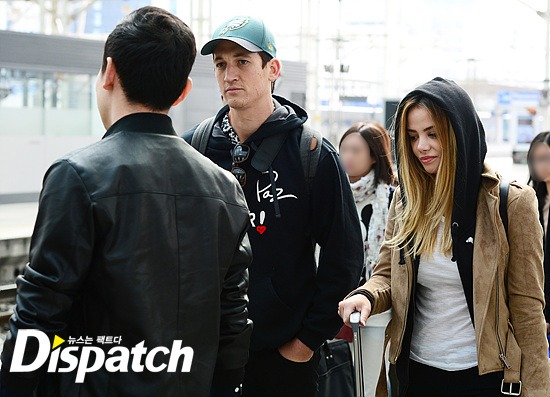 Miles Teller guested at this year's Busan International Film Festival where his latest movie, Bleed For This, was previewed for the audience. In the film, he plays the world boxing champion boxer Vinny Paz.
The Hollywood actor is known for his role in the latest reboot version of Fantastic Four and Whisplash.
Aaron Eckhart is a familiar face to Batman fans as he played the role of Harven Dent / Two Face in the last reboot of the DC superhero known as The Dark Knight. He is also starring in the film Bleed For This along with Miles Teller, though his last released album is Sully in which he plays the part of a co-pilot.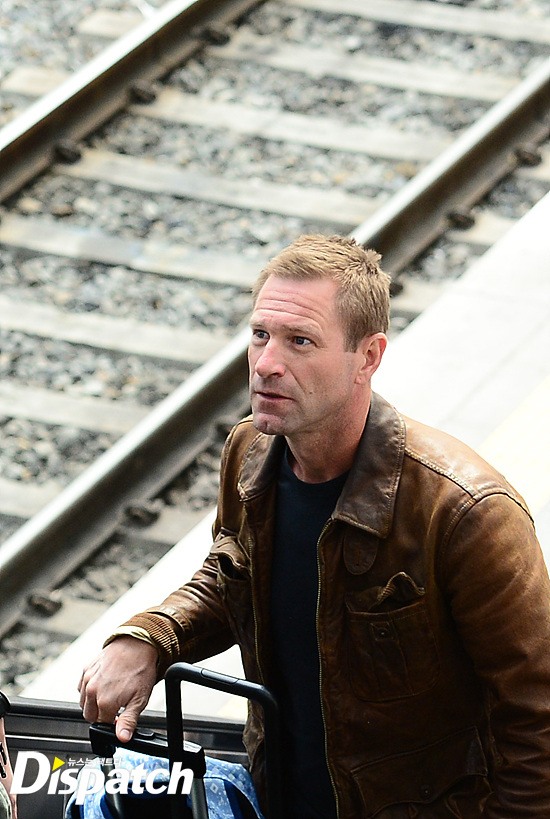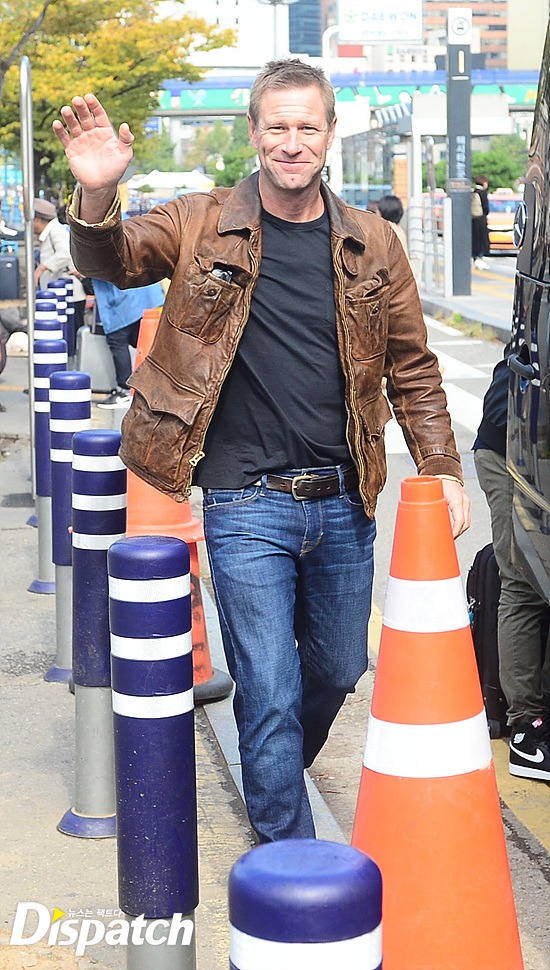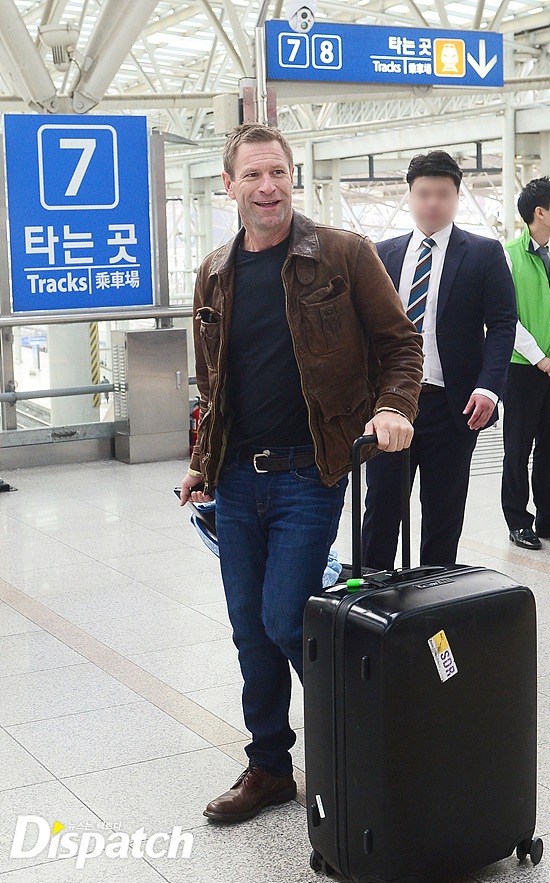 Both actors took the time to answer a few question from Dispatch. When asked what they were doing in Busan, Aaron Eckhart revealed, "Yesterday (12th) Teller and I attended a gala presentation at BIFF. We introduced our newest film 'Bleed For This."
When asked about their first impression on Busan, Miles Teller sent praises, "It's a very nice place. From my hotel room, I could see the sea. I looked out every night, it's a wonderful view." Aaron Eckhart added that through their KTX trip to Seoul, "We passed a lot of villages and saw a lot of green landscapes on the train. I really enjoyed watching the exotic landscape. I'm really excited about seeing Seoul."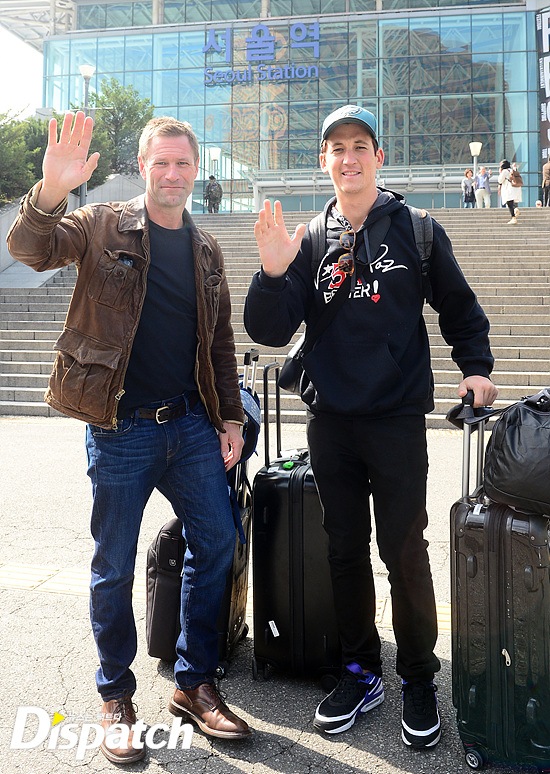 Source: Dispatch
Share This Post