Minho Reveals That He Is Becoming More And More Like Suho Because Of "Hwarang"
SHINee's Minho has revealed he has started to see many similarities between Suho, the character he plays in Hwarang, and himself.
In the February 4 airing of KBS's Entertainment Weekly, Minho explained that ever since he was cast to play Suho from Hwarang, he can sense himself changing to adopt much of Suho's characteristics and personality traits, in particular, falling in love very quickly.
In Hwarang, Suho is a character who tends to fall in love easily, a trait Minho did not have. However, according to Minho, he "wasn't normally one to fall in love so soon, but I feel I'm becoming more and more like my drama's character these days."
To follow up, the interviewer asked him what his ideal type of woman was, to which he answered,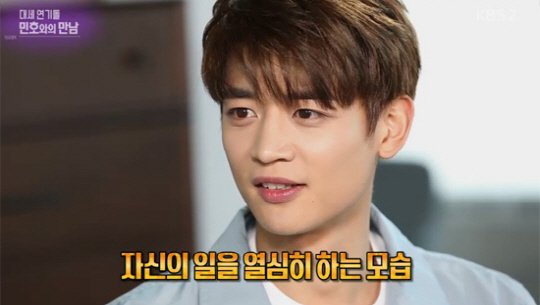 "I'm attracted to women who are focused and work hard on their responsibilities."

– SHINee Minho
Finally, Minho also outlined what activities he has in store for the future, to which he explained that he will continue actively performing with SHINee, as well as acting in many dramas.
Source: Sports Chosun
Share This Post