MONSTA X ranks first with "Trespass" on Kstyle's MV charts
Super rookies MONSTA X is topping the rankings in online music video chart on Kstyle with their debut track "Trespass."
Though having just made their debut and upon their music video release, MONSTA X quickly climbed up the Kstyle music video charts. Less than a day after its release, MONSTA X topped the rankings at number 1 and has retained the spot for over a day.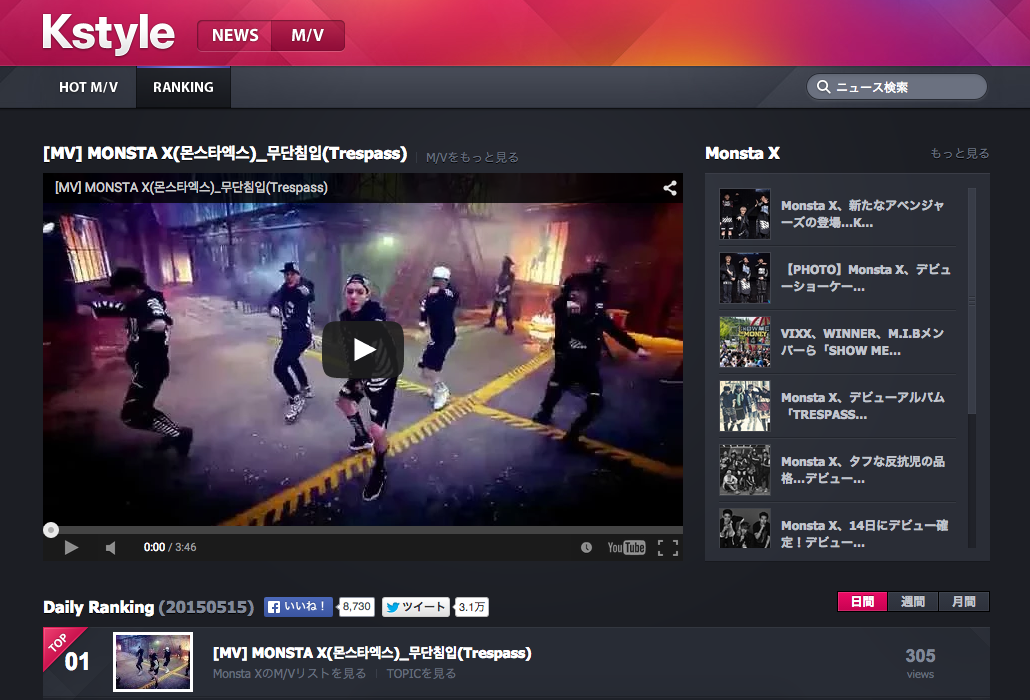 MONSTA X commemorated their debut with an exciting showcase the day before their official album release on May 14th. They made their music show debut a day later on M! Countdown to an excited crowd!
Starship Entertainment's newest boy group finally made their highly anticipated debut after seven members, Shownu, Wonho, Jooheon, I.M., Kihyun, Hyunwon, and Minhyuk, were confirmed in February through their trainee survival show NO.MERCY.
Source: K-Style
Share This Post