This female idol just revealed she weighs less then 90 pounds
During a broadcast of SBS' Cultwo Show, boy group MONSTA X was shocked upon hearing the weight of a female guest.
MONSTA X and female artist HEYNE were featured as guests on the radio program, where Henye revealed her weight of 37kg (about 81 pounds).
The members were shocked, with one member pointing at Shownu and commenting "that (the weight) is half of this hyung!"
HEYNE certainly appears smaller when sitting next to the male group; her weight and height of 158cm (about 5'2″) make her seem rather doll-like. MONSTA X was seen simultaneously making faces of astonishment.
One camera caught a close up shot of Kihyun's dramatic jaw dropping response upon learning HEYNE's weight.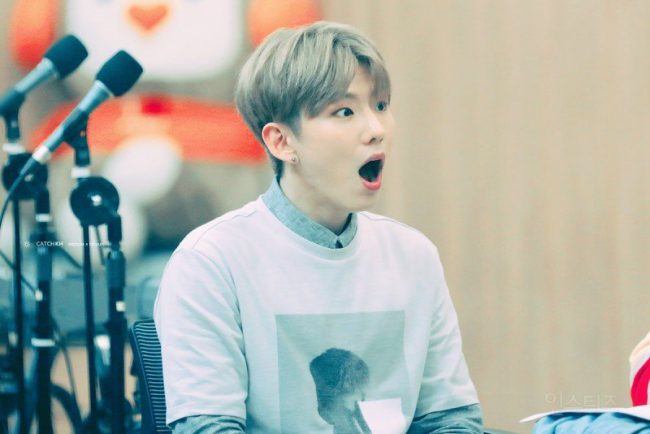 Source: Instiz
Share This Post