MYNAME's Japanese album "I.M.G ~without you~" ranks #2 on Oricon Weekly Album Charts
For the week of March 23rd, Korean male idol group MYNAME made its debut on the Oricon Weekly Album Charts in second place. 
MYNAME's Japanese album I.M.G ~without you~ was originally released on March 10th, and peaked in first place during its stay on the Oricon Daily Album Charts.
The album has done so well that in the music site's weekly roundup charts, the album made its debut in 2nd place following Sexy Zone's Sexy Power3, which sold 101,350 units. MYNAME followed behind with 45,814 units.
For the album, MYNAME is promotion the track "Stop the Time."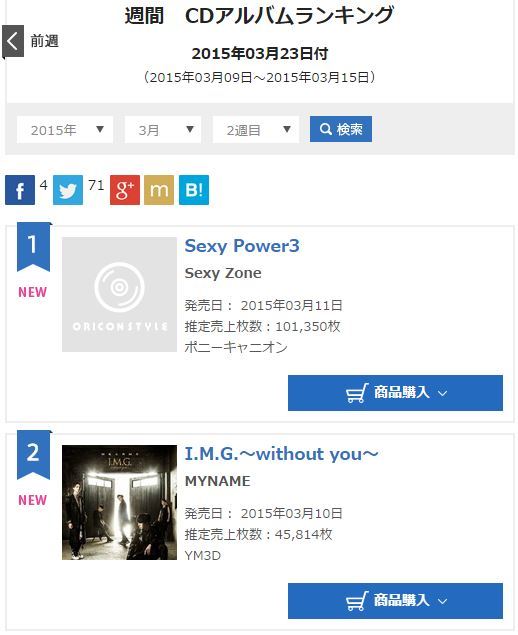 Source: Oricon
Share This Post