Netizens angered at Chinese "Running Man" crew's comments about original Korean casts
Netizens have shown their discontent at recent comments made in an interview by a representative of Hurry Up, Brother, also known as the Chinese adaptation of popular Korean variety show Running Man. 
Through an interview with Chinese news site Orient Today, a team crew member representing Hurry Up, Brother shared his opinion on the difference between the original Korean and Chinese adaption shows, giving rise to sensitive comments from netizens saying that he might have gone too far with his answers.
Hurry Up, Brother recently completed their first filming for the first episode of the show's second season with Hangeng as one of the guests. In comparison to the first season, there has been a slight change in cast members for the upcoming new season.
When asked during the interview if there are plans to broadcast episodes weekly, a similar airing schedule that the Korean show has followed since its premiere five years ago, the Chinese representative expressed, "Of course we would hope for that to happen, but conditions do not allow for that to happen as of yet." 
He continued to explain that the popularity of the Korean cast — Yoo Jae Suk, Ji Suk Jin, Gary, Song Ji Hyo, Kim Jong Kook, Haha, Lee Kwang Soo, Song Joong Ki (2010-11) — at the time of conception, had been suffering from lost of popularity or were not yet at their top-tier positions. "But our seven artists are either top-tier celebrities or those who are at the peak of their careers, so the workload cannot be put in comparison."
However, he acknowledged the production capabilities of the Korean crew and agreed that "there are still many aspects for us that need improvements."
In response to the news article, numerous netizens including supporters of either the Korean or Chinese versions or both, expressed their disapproval of the article.
One said, "Do not forget that without the seven members of 'Running Man,' without them working hard each week for all the tiring missions, there would not be 'Hurry Up, Brother.'" Another commented, "Then why did you invite Kim Jong Kook? Why did you mimic the Yoo-ames Bond gun theme? And the Monday couple too? "
Another person added, "The difference between 'Running Man' and 'Hurry Up, Brother' is that the latter is a group of actors gathering together and using their acting skills to entertain the viewers, but the former is a family that earnestly brings laughter and energy."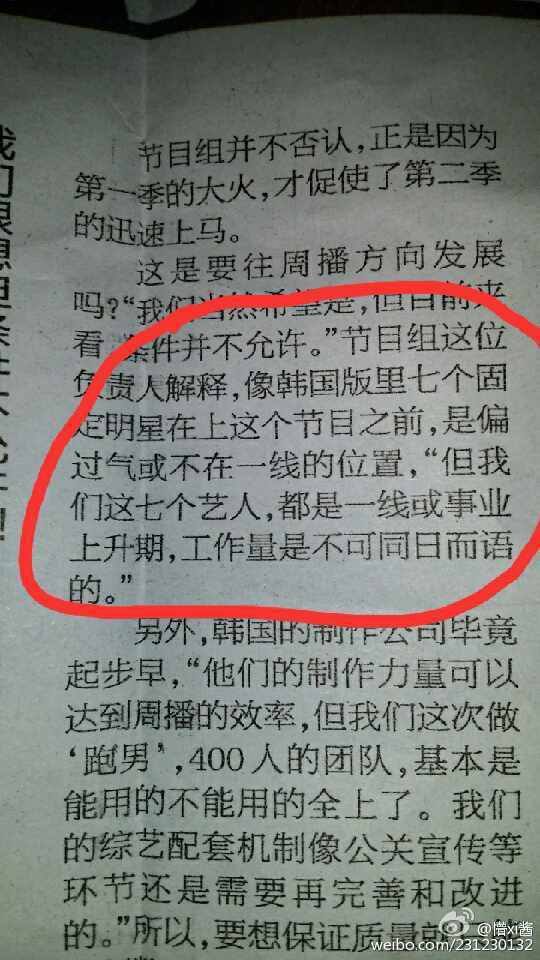 Source: sohu
Share This Post