Netizens Claim Miss A's Min Has GIVEN UP Being An Idol After Seeing Her Figure At Gaon Awards
The 5th Gaon K-POP Chart Awards were recently held where the Top 10 artists, among others, were awarded for their musical achievements in 2015 after topping the Gaon Charts. 
Held on February 17th, girl group miss A was one of the 12 artists who were awarded Artist of the Year, in particular for them, topping the Gaon digital chart for April.
However, a Korean media portal questioned the reason why only two members of miss A, Fei and Min, appeared to accept the awards.
On an article titled "Miss A 'Just two is more than enough?'", some netizens have questioned the reporter for using such a title.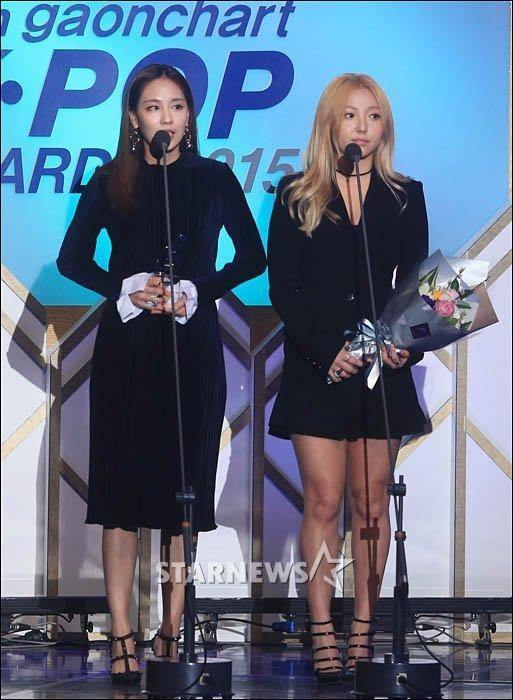 ---
NETIZEN REACTIONS
Koreaboo has collected reactions from Netizens who commented on the original article from our Korean source. The below comments are the most popular comments at the time of this article being published.
---
[+924, -19] She looks like she gave up on being an idol
[+823, -14] Min…did you let yourself go?
[+604, -14] Their unity is like sand…
[+633, -33] ㅋㅋㅋㅋㅋㅋㅋㅋㅋㅋㅋㅋㅋㅋthe title ㅋㅋㅋ yes even with just the one on the left is enough
[+435, -47] Is the one on the right a soccer player??? Her thighs are like Ronaldo's
[+268, -6] Doe min not take care of her self????She was like this during promotions too..
Source: Star News
Share This Post