Netizens outraged at TV show's sexual captions about INFINITE Sunggyu
A recent episode of Channel A's Singderella is under fire for their subtitles, as they seemed to give INFINITE's Sunggyu an inappropriate reputation.
Singderella is a game show where celebrities play games and sing karaoke in order to win delicious midnight snacks. This seemingly innocent show, however, has recently received heavy criticism due to its use of sexually inappropriate captions, especially when describing Sunggyu's reactions to specific moments on the show.
In this particular episode, SONAMOO participated in the game "Win Over Sunggyu", where each member of the group had to get Sunggyu to open up his closed fist and read what was written on his palm within 60 seconds. If they succeed, they would be able to order 9 servings of a midnight snack, but if they lost they would only be allowed to order 1 serving.
SONAMOO's D.ana went first and grabbed Sunggyu's fist and hip before showing her aegyo and calling him oppa. Sunggyu did not react favorably to D.ana's tactics, however; instead, he recoiled, looking uncomfortable.
SONAMOO and April showcased their sexy dancing during the following segment of the show and viewers could see that Sunggyu was visibly uncomfortable. He hid his eyes behind his hands and turned away several times, but the subtitles captions implied that there was an alternate motivation behind Sunggyu's reactions.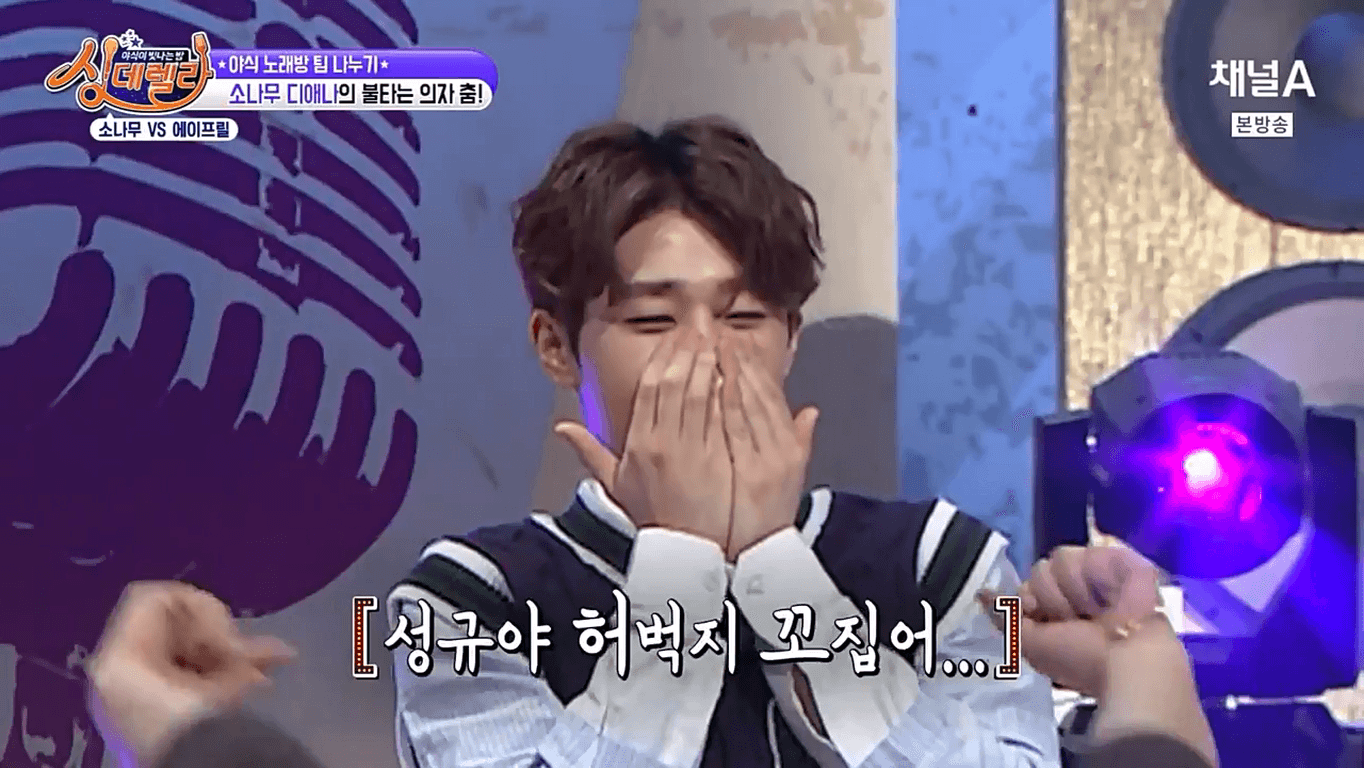 One subtitle read "Sunggyu, pinch your thighs…" which is a phrase in Korea that is commonly used to refer to keeping yourself distracted.
The captions also claimed that Sunggyu had been gawking at the girls before he was caught by the camera. Many viewers expressed that the choreography itself was uncomfortable to watch due to its sensual moves, but the subtitles had somehow made it even more uncomfortable.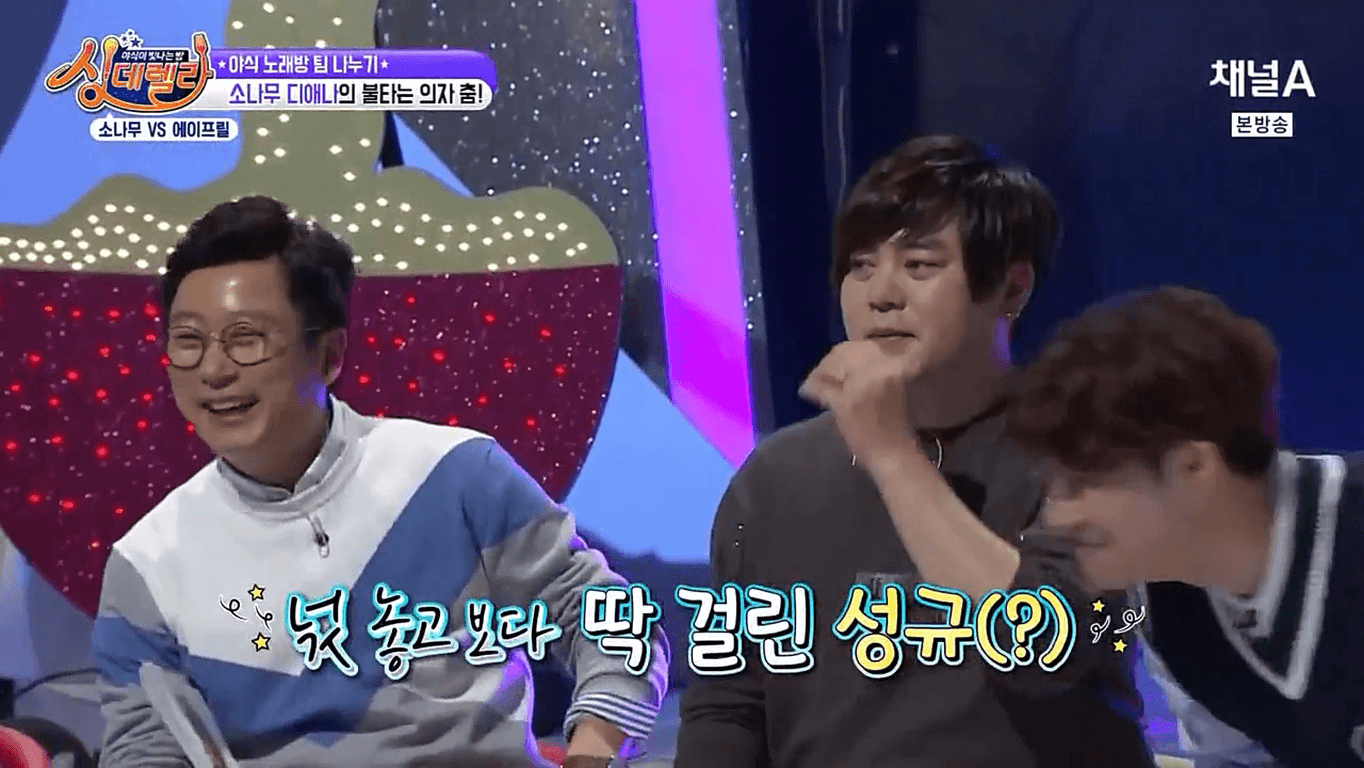 The hosts of the show then all turned their attention towards Sunggyu and began making jokes about his behavior while the idol members danced. Lee Soo Geun even claimed Sunggyu had been watching them sensually by squinting his eyes.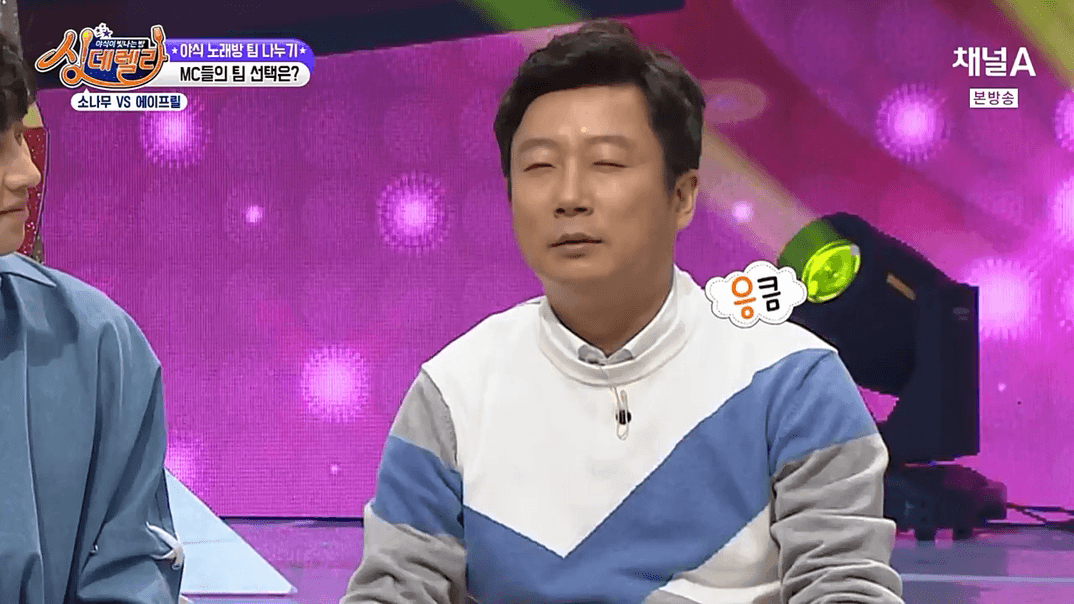 Watch the controversial segment below:
Source: Dispatch
Share This Post