Netizens criticize Kang Jiyoung for "showing too much skin"
Ex-KARA member Kang Jiyoung has made her Japanese movie debut, showing a little "too much skin" according to netizens.
Jiyoung has made her Japanese movie debut in Assassination Classroom, sporting long, blonde wavy hair and showing an ample amount of cleavage, along with captivating eyes.
Assassination Classroom is a movie about a manga by the same title, which depicts a creature who destroyed 70% of the moon, rendering it a crescent moon forever, and who plans to destroy the Earth within a year if mankind does not kill him. When he becomes a homeroom teacher at a junior high school, his students are weighed down by the pressure of having to kill him, but also the fact that he is the best teacher they've ever had.
Jiyoung's role in the movie is a foreign language teacher, who is secretly an assassin. With her sensuality and fascinating charisma as well as her other qualities, fans are waiting to see what kind of role she will portray in the movie.
While she was a member in KARA, she displayed an innocent, cute image, but in her Japanese movie debut, she displays a very sensual image, which leads to the question of how she will be received not only by Japanese fans, but also by Korean fans.
Comments concerning Jiyoung's image on the movie were, for the most part, negative and questioned the star's reason for showing so much skin. Comments included, "Jiyoung, is the acting that you so badly wanted to do just showing your skin in front of the Japanese? So pathetic and hopeless…," "Japan doesn't even consider that significant skin exposure," "Won't do aegyo but she'll show her skin," and "Well she's hit rock bottom now… Looks like she's sticking to Japan because she knows Koreans will knock her for her acting."
The movie is set to release on March 21st.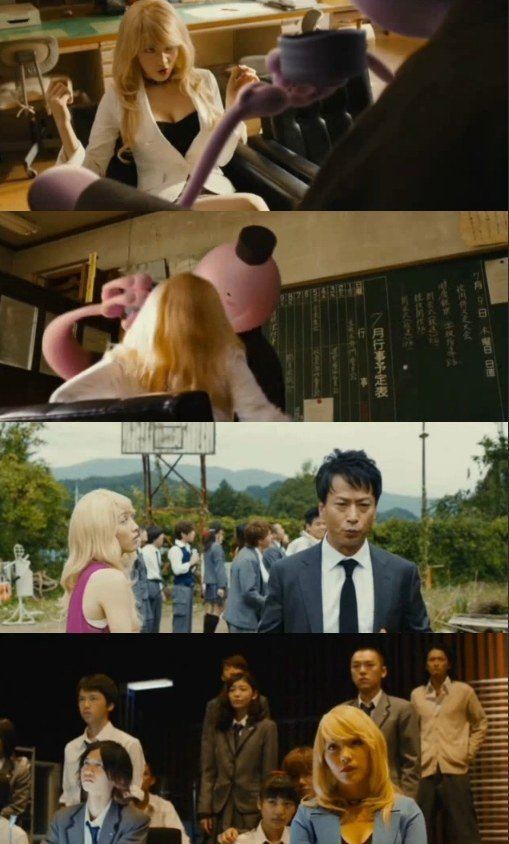 Source: Star News
Share This Post