Netizens criticize SECRET's Sunhwa for "denying her roots"
In a recent interview with InStyle, Han Sunhwa of SECRET talked about her life as an actress.
For the fashion magazine InStyle, Sunhwa reinterprets the Bohemian romantic mood of the 1970s, the photoshoot occurring at a vast grassland as the background.
Han Sunhwa was the lead actress in the drama Rosy Lovers, which recently aired its last episode. When asked how she felt during the interview portion, she stated, "I was under a lot of pressure because I was the lead, but I wanted to get rid of the 'idol turned actress' tag through this work and become a real actress."
Fans and netizens seemed not to take to her statement too kindly stating:
[+ 112, – 7] If you weren't an idol you would never have landed a lead role..
[+ 79, – 4] Your roots is as a girl group, are you trying to deny your own roots?
[+ 70, – 7] How much did TS fix her face? If you compare her face to pre & early debut to now it seems they must have spent at least 20~30 million Won …
Sunhwa's complete interview and pictorial for the magazine will be available on InStyle's May 2015 issue.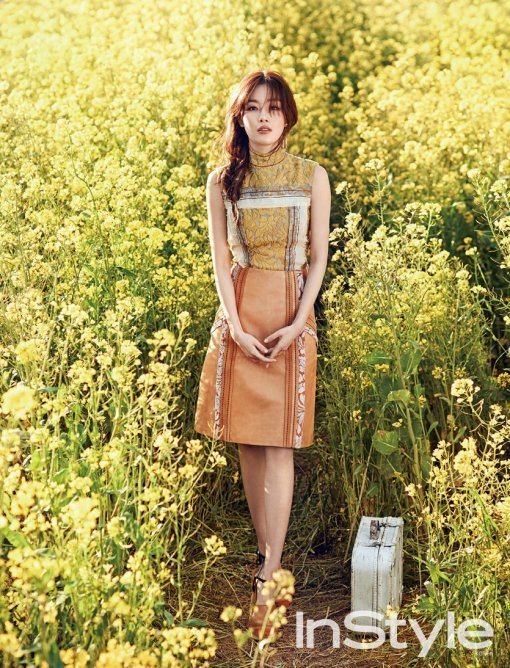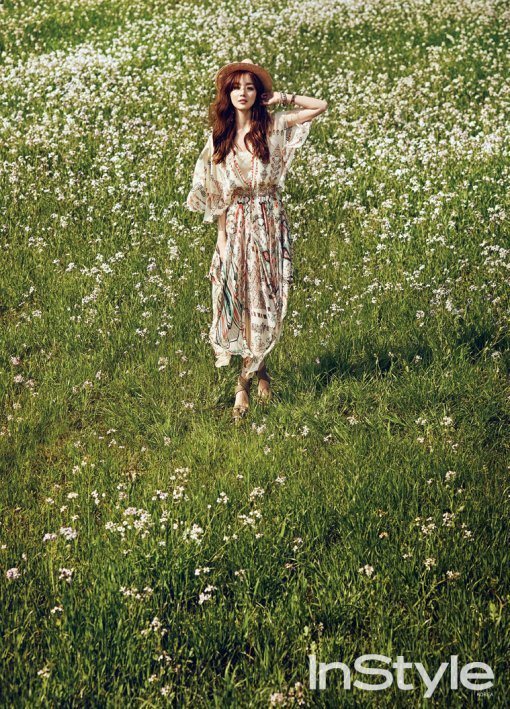 Source: Sports Donga and Netizenbuzz
Share This Post