Netizens Expose Actress Go Yoon Jung's Alleged High School Photos To Have Been Maliciously Edited — Defends Actress From Groundless Allegations
"Wow, how jealous do you have to be?"
Netizens exposed a viral photo that was alleged to be actress Go Yoon Jung's High School photo as edited.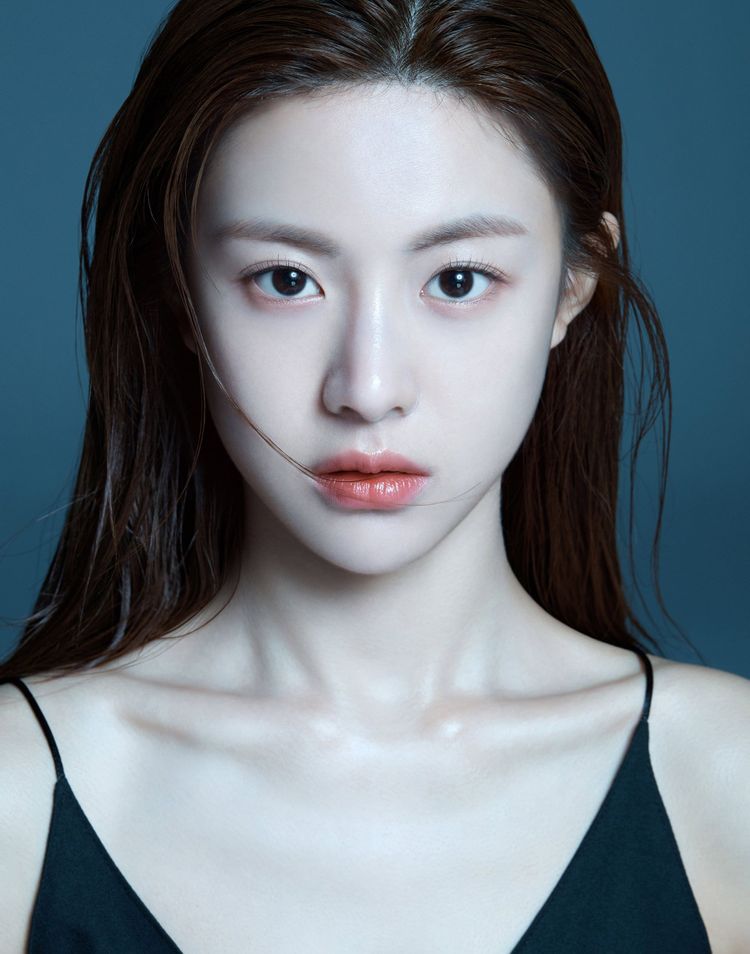 On January 4, a netizen's post in which she uploaded an alleged photo of Go Yoon Jung in High School went viral. The person in the alleged photo of the actress looked different, which led to netizens speculating Go Yoon Jung had undergone plastic surgery.
The post, however, would soon be debunked when a netizen revealed that her friend had gone to the same school as her and revealed that the photos in the original netizen's post had been edited.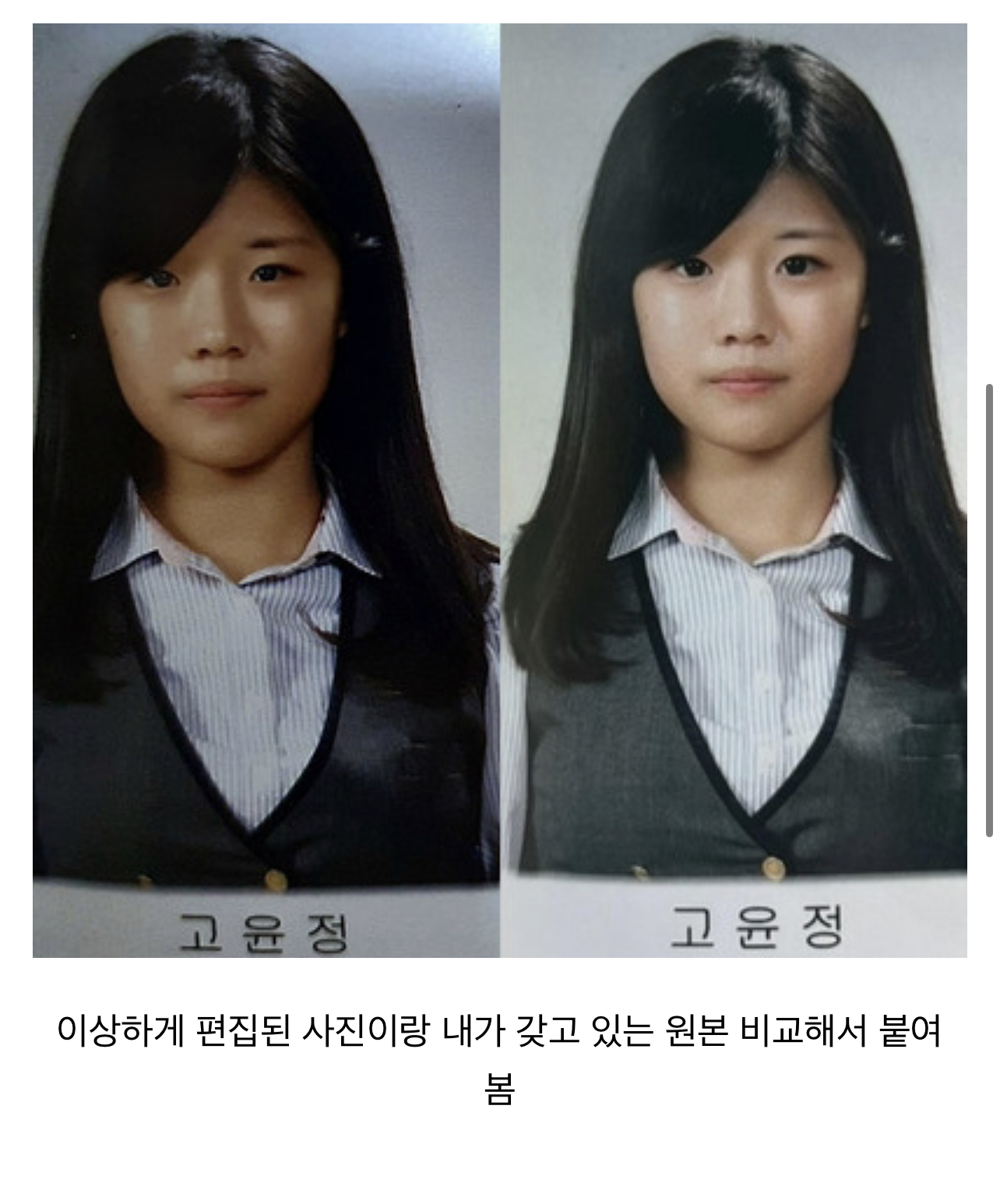 The netizen then uploaded the original unedited photos of the actress and wrote how they had heard the actress was incredibly nice to her fellow students.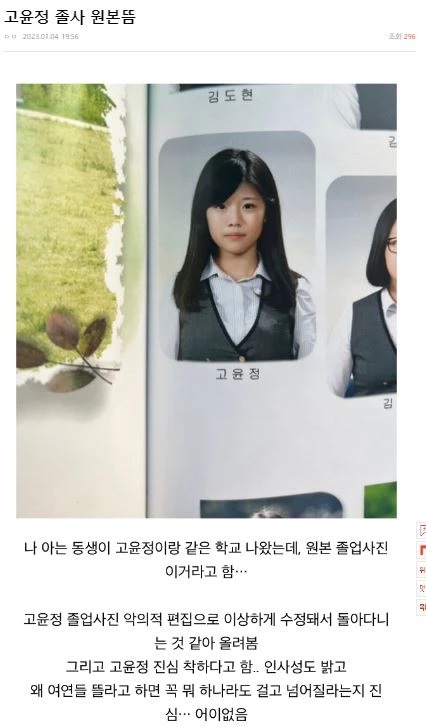 A donseng I know went to the same school as her and said this is the original photo… I am uploading this because I saw that the picture of Go Yoon Jung going around was maliciously edited. Also, I heard that Go Yoon Jung is seriously nice… I heard that she greets people well… I don't know why whenever a woman celebrity is about to become popular, people always try to find something to pull her down. It is really beyond me.

— Netizen
Netizens then further defended the actress and criticized the netizen who had maliciously spread the edited photos of the actress.
"This (picture) is Go Yoon Jung in her school years."
"Wow, how jealous do you have to be to edit someone's graduation photos and spread them maliciously? I feel so bad for the person alone in their room editing her photos to make her look less attractive and then posting it on Nate. You really shouldn't live like that."
"I've thought this before, but I think Go Yoon Jung has a weird ajuma hater on Pann. LOL. But how did she get an anti like them? Reading how she writes, she seems much older than Go Yoon Jung, so why is she so obsessed with her?"
"Wow, but it's so conniving. How can you maliciously edit someone's graduation picture and then spread it? Seriously, this community is legendary (in a bad way)."
"The (netizen's) inferiority complex is legendary… This is why people say Pann is toxic and full of inferiority complexes."
Go Yoon Jung is a rising actress who has previously acted in dramas such as Sweet Home and Law School. The actress is currently playing a lead character in the second season of Alchemy Of Souls.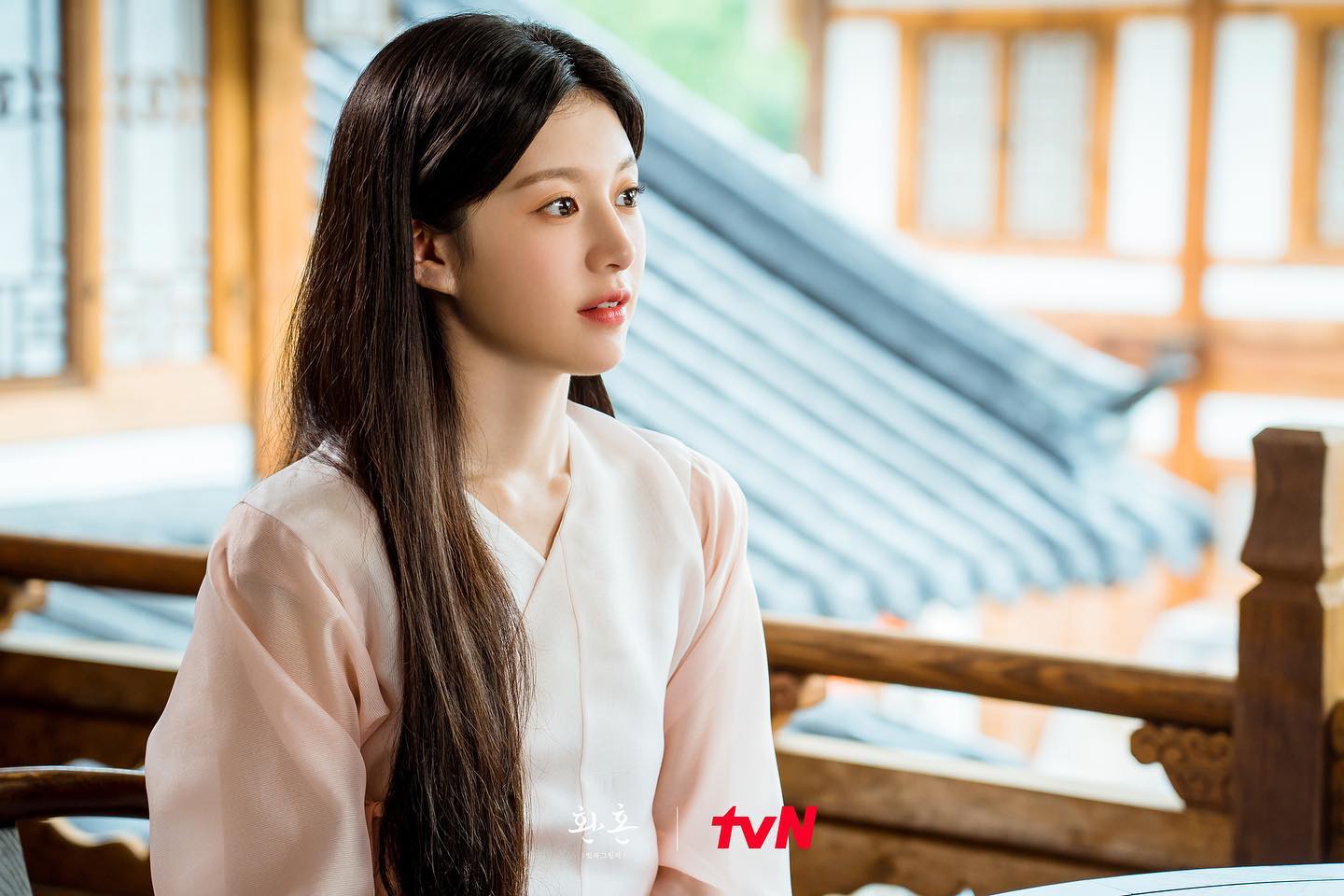 Share This Post