Netizens express concern for Dal Shabet after departure of two members
After Gaeun and Jiyool announced their official departure from girl group Dal Shabet, the group's agency Happy Face Entertainment announced that they were still planning on a release early next month. 
However, fans have expressed their concern for the other members of the group, especially Subin, who is said to have composed a song for the upcoming release. Although the group has gained a lot of attention in the past for their songs such as "Joker," netizens pointed out that they have never been in the national spotlight or considered a popular group.
Netizens have expressed their wish for the group to gain popularity as the remaining members continue to work hard.
Find out what Netizens had to say about this article below!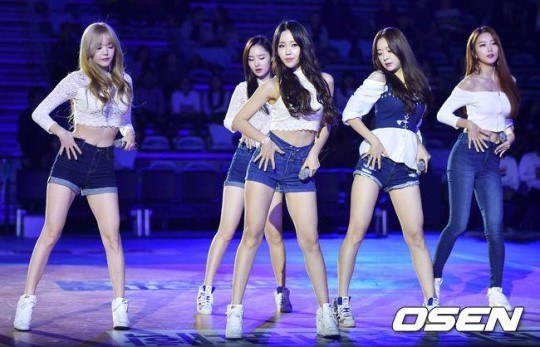 ---
NETIZEN REACTIONS
Koreaboo has collected reactions from Netizens who commented on the original article from our Korean source. The below comments are the most popular comments at the time of this article being published.
---
[+ 1153, – 64] Subin seems like such a hard worker. She did so much for their last album and she composed another song this album…
[+ 868, – 53] The agency needs to promote them better…..they should get them on more than just weekly idol and small variety shows during promotions. They need more than just music shows for their album to be successful.
[+ 739, – 63] Subin is always improving and hard working. Dalshabet is popular but they're not main stream yet so let's blow up this album!!!
[+ 629, – 55] Put them on more variety shows, dramas whatever you can for exposure. They're not top level yet they can't be successful just off music shows.
Source: OSEN
Share This Post