Netizens react negatively to Hyeri's casting for "Reply 1988"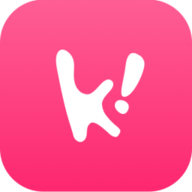 After news broke out that Girl's Day member Hyeri is reportedly joining the casts of upcoming tvN drama Reply 1988 as the main female lead, Korean netizens have overwhelmingly left their opinions on the news article.
This is Hyeri's next acting project following a role in SBS drama Hyde, Jekyll, Me and jTBC drama Seonam Girls' High School Investigators.
Netizens are showing their doubts towards the female idol's acting skills, especially after the success of the previous two sequels, Reply 1997 and Reply 1994, starring Eunji and Seo In Guk for the former, Go Ara, Baro, Dohee, and more for the latter.
1. [+4381, -348] It's doomed….. Ten words
2. [+3378,-228] What kind of bullshit news is this??
3. [+3093,-220] Ah no ㅜㅜㅜㅜㅠㅜㅜㅜ
4. [+2632,-196] Aye……..
5. [+2417,-174] Jung Eunji and Go Ara's acting were still okay, but it feels like Reply will be screwed for the first time by Lee Hyeri
6. [+758,42] Instead of having an idol, please have someone like Go Ara. It would be good if a female actress took it, please….
Source: Sports World
Share This Post

Facebook

Twitter