Netizens React To Park Shin Hye Spending 7 Years in University
On the episode of KBS 2 Entertainment Weekly that aired on February 14th, Park Shin Hye chatted with the staff of the show on the topic of her university life.
When the subject of her life as a university student was brought up Park Shin Hye said, "I'm the highest senior in the entire school. There's no one above me because I've been going to university for 7 years. My juniors call me 'ancestor', and keep joking that I'm so old so I should already be inside a coffin."
During the interview she also revealed that she entered school together with actresses Go Ara, Kim So Eun, and actors Kim Bum and Kang Ha Neul 
Park Shin Hye also mentioned actor Kang Ha Neul, who she has worked alongside with in the drama Heirs, saying, "Haneul looks like he would be very hard working, but he's still in 2nd year. He's got a long way to go. Ara will probably graduate first, and then it will be me."
Many netizens who claimed to be from the same school as her commented on this post stating that they can attest to the fact that Park Shin Hye is a good student.
1. [+ 723, – 48] Park Shin Hye is famous for being very active in school, participating in all school events, and not missing a single class. When exams start she pulls all nighters at the library studying and goes on bonding trips. That's why whenever she starts a drama or a movie she drops school completely, meaning if she isn't going to go to school properly she would rather not at all.
I'm just writing this as a person that goes to Joongang University with her. She's known to be the hardest working celebrity in Joongang University.
2. [+502, – 35] She's famous among Joongang University students for frequenting the library to study and working hard..
3. [+429, – 29] Ever since she was in elementary school, she grew up in Lee Seung Hwan's Dream Factory. Ever since she was a child actress, Lee Seung Hwan emphasized how important school was, and that students must act like students. That's probably why she puts so much emphasis on school, and takes leave from school rather than half ass it. She goes to every event and studies hard. She's only still in school because of her career.
Aside from filming for her recent drama Pinocchio with Lee Jong Suk, the actress has also collaborated in a new single with MYK titled "You're Perfect." Epik High's Tablo also took part in producing the lyrics for the song.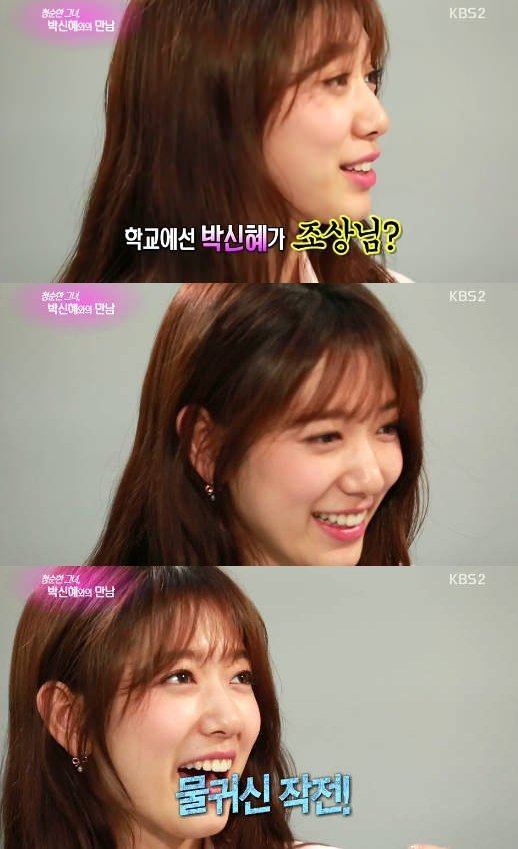 Source: TV Daily
Share This Post