Netizens react to popular idols' graduation pictures
If the Seoul High School of Performing Arts ever decided to have a reunion the line up would be even bigger than Dream Concert.
Seoul High School of Performing Arts is the home to many talented and beautiful students who continuously knock on the door to the K-pop industry and needless to say, many of the popular idols in the industry are from this very school.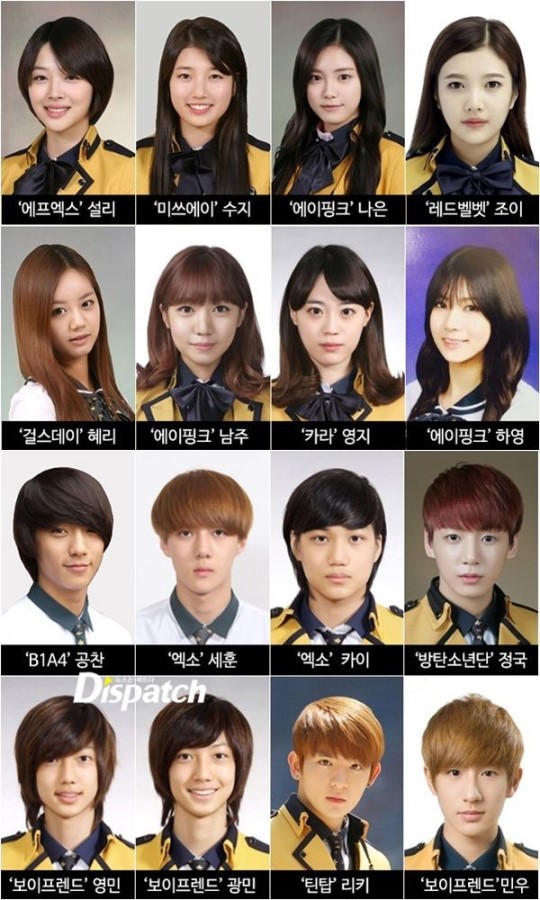 Netizens who came across these adorable pictures of our favorite idols during their high school days expressed their surprise.
[+ 15340, – 456] Kai is SO FUNNY ㅋㅋㅋㅋㅋㅋㅋㅋㅋㅋㅋㅋㅋㅋㅋㅋㅋㅋㅋㅋㅋㅋㅋㅋㅋㅋㅋㅋㅋㅋㅋㅋㅋㅋㅋㅋㅋㅋㅋㅋㅋ
[+ 9255, – 816] Is Hyeri sick ?
[+ 9132, – 1345] Kai's hair ㅋㅋㅋㅋㅋㅋㅋㅋㅋㅋㅋㅋㅋ So Pretty ㅋㅋㅋㅋㅋㅋㅋㅋㅋㅋ but for reals, Suzy is so beautiful
https://www.youtube.com/watch?v=Afyj6fR0iMg
Source: Dispatch
Share This Post