Netizens SHOCKED At Korean "Love Motels" Marketed Towards Middle And High School Students
Netizens discuss where middle and high school student couples go instead of motel
South Korea is known for having the most amount of motels which are cheaper and degraded version of motels. These motels are known for their cheaper prices for couples to enjoy but they have age limit of 20 Korean age or 18 U.S age to prevent middle and high school students from entering. However, there are many other places available to these young students that sneakily get by the law.
Originally posted on Pann, netizens discuss motel-like places available for middle and high school students.
Titled "Look at Motels For Middle and High School Students," here is the direct translation of the post and comments below.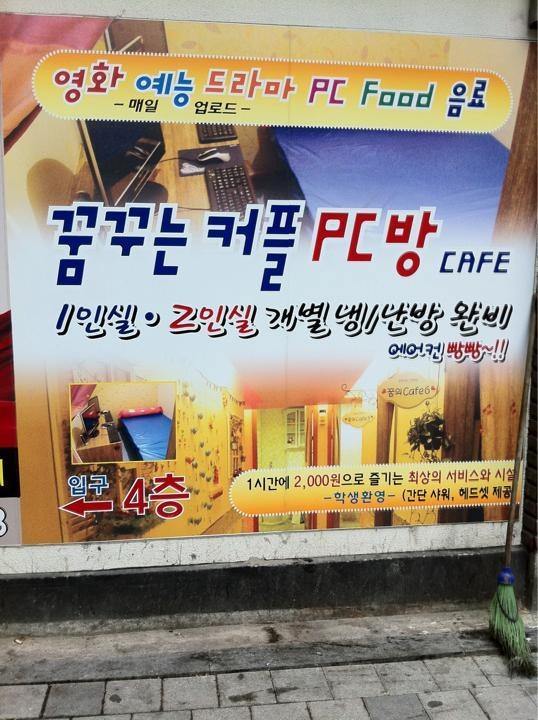 Translation: "Movies, variety programs, drama, PC, food and drinks. Couple PC zone for couples cafe. Rooms for 1 person, 2 people with heater and air condition ready. Overflowing air conditioning~!! 2,000 Won per hour for the best service and facility. (Simple shower and head set provided)"
"It is a PC zone but there is a shower room hahahahahahahaha What the f*ck hahahahahaha"

---
NETIZEN REACTIONS
Koreaboo has collected reactions from Netizens who commented on the original article from our Korean source. The below comments are the most popular comments at the time of this article being published.
---
[ +70 / 0] Wow I guess people play games fiercely if there is a shower room f*ck hahahaha
[ +48 / -1] Those kind of places originally came from Japan haha There are people who go for days which explains the shower room
[ +42 / 0] There are probably secret cameras there..
Source: Pann
Share This Post