Netizens swarm to alleged nude picture of Honey Lee shared by Yoon Kye Sang
A photo of g.o.d member Yoon Kye Sang washing his dog has become the latest hot and trending topic among netizens. 
At first glance, the picture seems to be an ordinary picture of Yoon Kye Sang washing his pet dog. However, upon closer inspection the reflection of a woman is visible. Netizens suspect the woman reflected on the glass to be beauty queen and actress Honey Lee, Yoon Kye Sang's girlfriend, and also claim that she is topless in the picture.
As interest on the alleged topless picture continued to grow, Yoon Kye Sang and Honey Lee's agency, Saram Entertainment told Newsen, "The alleged claims that Honey Lee is topless in the photo that is being shared on online communities is not real. Yoon Kye Sang initially uploaded the picture on his fan cafe, but deleted it after he realized that there was room for misunderstanding. It is not a nude picture and the picture was maliciously edited. Honey Lee uploaded the picture on her SNS and than deleted it as well. It's a shame that the picture is being shared as a nude picture."
Netizens had initially defended the two when the initial article about the picture was posted.
[+ 2285, – 149] If it really was a nude picture they might feel embarrassed but there is not moral issue here is there? They're lovers and both old enough to get married.
[+ 1007, – 88] It would be odd for Honey Lee to be naked by herself ㅋㅋㅋ Yoon Kye Sang is wearing a thick hoodie. I think she's wearing a tank top.
However, Saram Entertainment's statement seemed to instigate criticism from the netizens.
[+ 727, – 168] What editing, this is just a screenshot of what he uploaded himself. Ferguson was right that SNS proves that people can be idiots.
[+ 566, – 204] It looked real to me..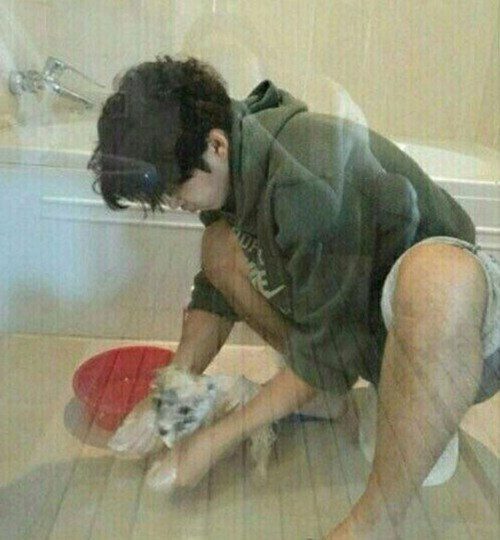 Source: Newsen and Herald Pop
Share This Post