[★TRENDING] Netizens talk about Kiko Mizuhara's quiet entry to South Korea
Netizens are talking about Kiko Mizuhara's alleged secret arrival to South Korea after she was spotted being accompanied by a staff from YG Entertainment. 
On March 6th, Star News published photos from Gimpo International Airport covering the arrival of actress and model Kiko Mizuhara. The model is the alleged girlfriend of BIGBANG's G-Dragon after being spotted in Itaewon in September last year, sparking discussion on the status of their relationship.
However, as there had been no confirmation from YG Entertainment regarding the issue, netizens and fans alike remained observant of the couple's activities.
It was also noted that the model entered the country with no known professional commitments and appeared try to avoid the press and attempted to hide her identity, while a staff of YG Entertainment picked her up. The sighting further ignited speculations online leaving fans to discuss the real reason to her sudden visit.
The topic is currently the top topic searched on Nate.
Last September, Kiko Mizuhara and G-Dragon were spotted on a date as Dispatch exclusively released the photos online. Since then, the couple were further spotted on a dinner date, while G-Dragon commented on the issue saying, "I have nothing to say" in a previous interview.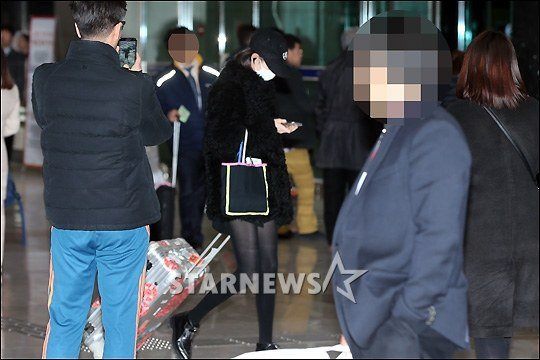 Share This Post