New Slogan for 2018 Pyeongchang Olympics Has People Confused
The slogan for the 2018 Winter Olympics is, "It's you, Pyeongchang," but many are questioning its meaning.
The slogan does make sense grammatically, but no one seems to be able to interpret it. The line could be interpreted in so many ways.
The Gangwon Province government created this advertisement and stated that it was meant to promote that everyone, Koreans and non-Koreans alike have a role to make the event a success.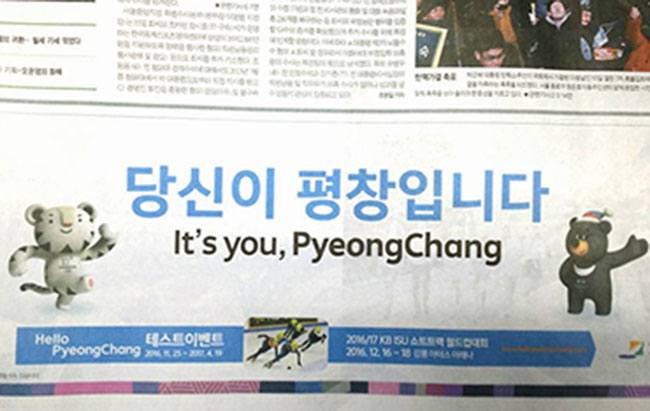 Even after the Gangwon Province government explained the meaning being these words, few seemed to see the message.
"The phrase doesn't reach me in any way," said Celeste Kriel, a South African living in Seoul. "It can be interpreted in so many ways that it's hard to grasp the message." 
An American teacher in Seoul said, "It sounds like they are really missing Pyeongchang… Maybe Pyeongchang is their long lost lover?"
Several other foreigners told the Korea Times that the message wasn't clear.
When the complaints kept coming in, the Gangwon Province government tried to stress the fact that they wanted the Pyeongchang Winter Olympics to be a world festival, not just a Korean one.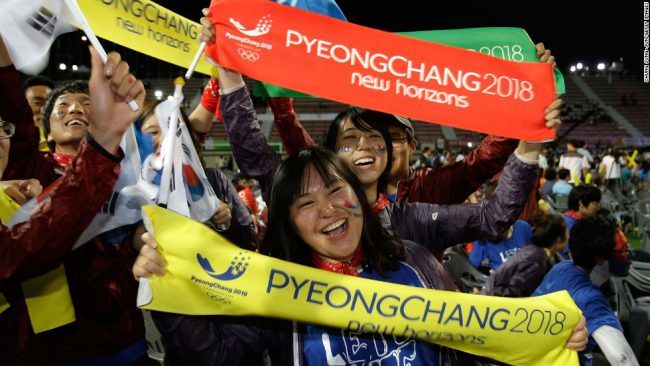 They mentioned that preparations for the Olympics weren't going too well because they had to reduce their budget. It was also revealed that the local government sent out the advertisement without consulting the organizing committee.
The games are supposed to be promoted by three organizations: the Pyeongchang Organizing Committee for the 2018 Olympic and Paralympic Winter Games, the Gangwon Provincial Office and the Ministry of Culture, Sports and Tourism. The three are supposed to work together. However, there are currently no signs of coordination happening between the three.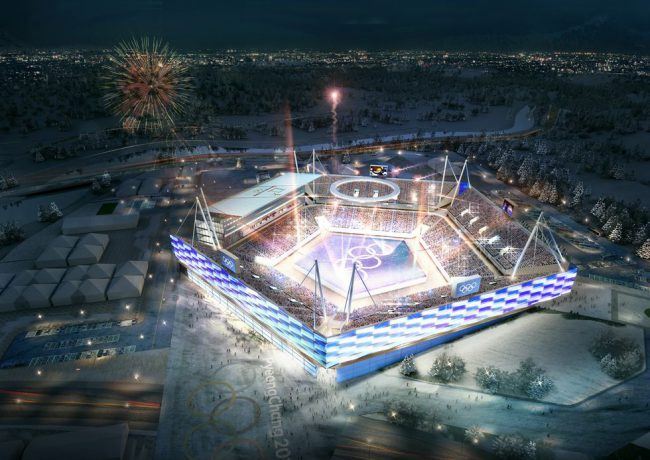 This also isn't the first embarrassment related to the 2018 Olympic Games. Back in October, the culture and sports ministry received criticism for what the critics claimed a "poor" and "embarrassing" promotional video.
The video (ARARI YO) cost about $240,000 to produce but was criticized because its quality was "so tacky that it does not live up to the name value of the global event."
https://www.youtube.com/watch?v=SVFJKO3yoLA
Share This Post