This New Taco Bell Korea Dish Is The Fanciest Item On The Menu
Taco Bell Korea set out to bring international food tastes together with their latest menu item.
Lobster Bisque Soup is on the menu now for Taco Bell lovers living in South Korea. The New England style specialty was advertised inside one Taco Bell location for only ₩2,800, about $2.44.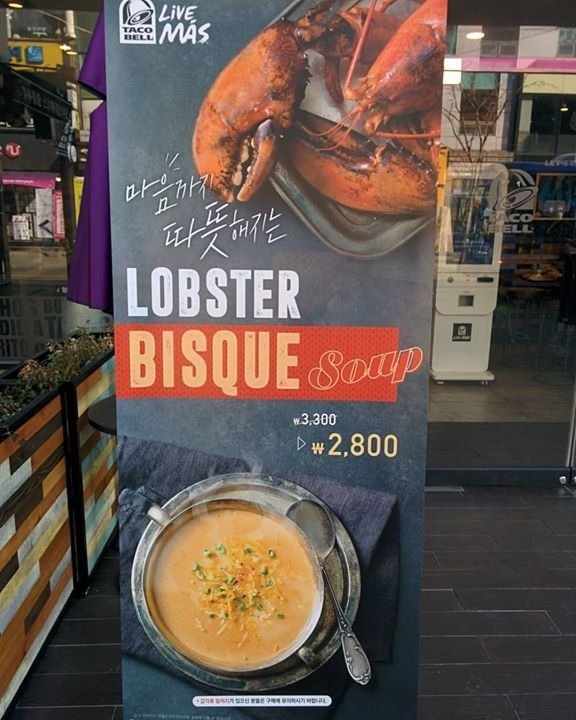 The dish brings the international world together as the New England specialty was served in a Mexican food inspired chain from the United States located in South Korea. This may make the dish the fanciest item on the menu.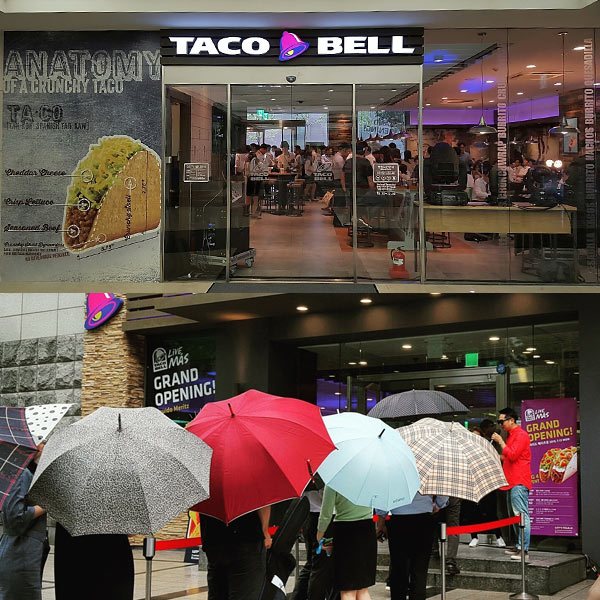 The creative new dish isn't the only fun item available on Taco Bell Korea's menu. For a customer looking for a more South Korean-inspired meal, the menu was also made home to options including the Bulgogi Quesarito and the Kimchi Quesadilla.
These unique menu items are part of the reason Korean fast food just sounds awesome.
Share This Post