Nichkhun laments about having the fewest singing parts in 2PM's songs
In a recent episode of I Hear Your Voice 3, Nichkhun briefly talked about his minimal singing parts in most of 2PM songs.  
In the episode that aired last August 25th, Nichkhun joined fellow members Wooyoung and Jun.K, The program offered budding artists the chance to make their dreams of stardom, idols, celebrities and have the chance to pick either a skilled vocalist or tone-deaf contestant.
During the short talk segment, however, Nichkhun made a sad, but surprising confession and stated that, "There are many vocals in a group, I usually get the small singing parts." Kim Sang Hyuk was astounded at the revelation and gave Nichkhun the chance to maxismise his role in the episode.
In response to the confession, many netizens immediately expressed their negative views online regarding Nichkhun's singing abilities, reaffirming his role in 2PM as a visual rather than a vocalist. Others questioned his status as an influential celebrity and brought up his 2013 drunk driving incident as an example.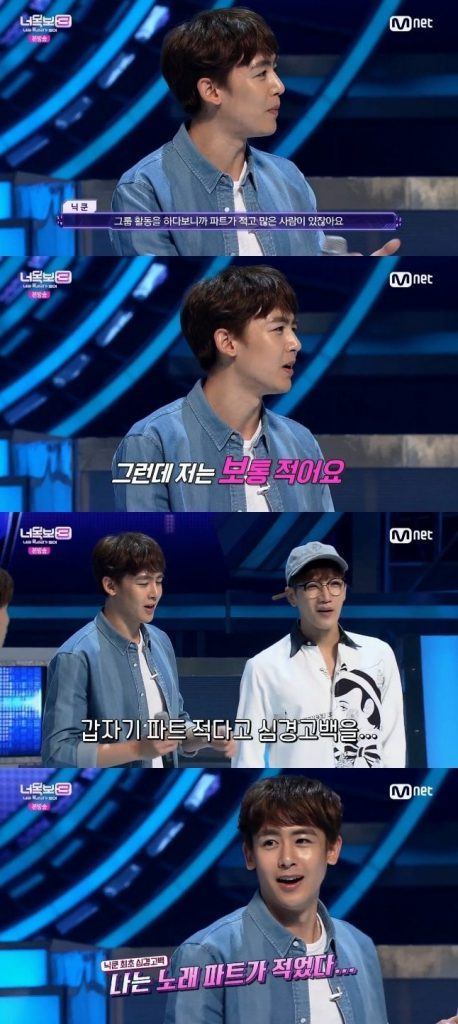 Source: XSportsNews
Share This Post