North Korea Launches Ballistic Missile Test
North Korea claims to have successfully launched a ballistic missile test.
Today, North Korea's Central News Agency (KCNA) launched a ballistic missile test under the authority of Kim Jong Un. Reports stated that he was present on-site and gave permission for the launch to fire.
Both the United States and South Korea have confirmed the firing of the missile, which launched nearly 500 kilometers (310 miles) into the Sea of Japan. This is still short of an intermediate missile, which launches between 3,000 to 5,500 kilometers (1,864 to 3,417 miles).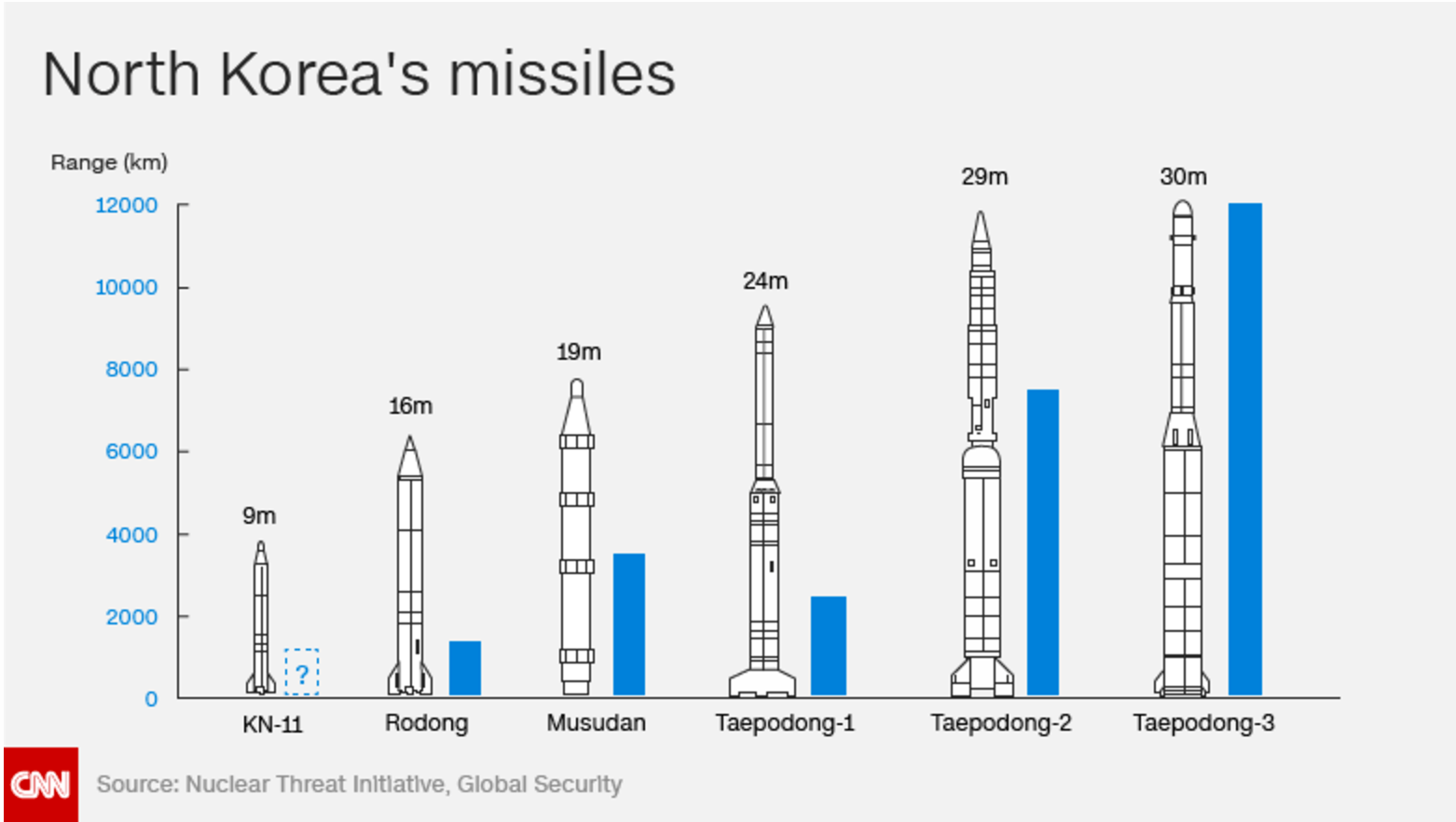 This launch is North Korea's first missile test since Donald Trump's inauguration as President of the United States. By request of the United States, South Korea, and Japan the United Nations requested a meeting to host urgent talks to address the matter.
The United States and Japan addressed the incident at a press conference, where Japanese Prime Minister Shinzo Abe  met the issue head-on, stating,
"North Korea's most recent missile launch is absolutely intolerable. North Korea must fully comply with the relevant UN Security Council resolutions,"

– Prime Minister Shinzo Abe
United States President Donald Trump also gave his statement at the conference – although notably subdued from his previous aggressive dealings with North Korea.
"I just want everybody to understand and fully know that the United States of America stands behind Japan, its great ally, 100%."

– President Donald Trump
The timing of the missile launch is no coincidence – as the Prime Minister has been meeting with Trump this week at his home in Mar-A-Lago in Palm Beach, Florida.
Previously, Trump had tweeted about North Korea's actions in his usual aggressive tone.
North Korea just stated that it is in the final stages of developing a nuclear weapon capable of reaching parts of the U.S. It won't happen!

— Donald J. Trump (@realDonaldTrump) January 2, 2017
Acting South Korean Prime Minister Hwang Kyo Ahn has also released a statement today, urging international condemnation of North Korea's actions. He said earlier,
"The South Korean government and the international community are working together to take punitive actions appropriate for this launch."

– Acting Prime Minister Hwang Kyo Ahn
The United Nations currently hosts and the array of sanctions against the North Korean military action so the meeting will have limited options short of military action regarding their response.
Source: CNN, The New York Times
Share This Post