Park Bo Ram details how she maintains her figure after losing 32kg
In a recent interview with fashion magazine COSMOPOLITAN, singer Park Bo Ram revealed her struggle to keep her diet following SuperStar K2.

On September 30th, Park Bo Ram showed off her athletic figure, transforming into a boxer for the pictorial.
Gaining and even maintaining a slimmer figure was not always easy for Park Bo Ram. In 2010, Park Bo Ram featured on her first televised program, ranking in eight place on the talent competition show SuperStar K2. While she prepared for her debut, which would occur four years later in 2014, Park Bo Ram gained attention for losing 32kg since dropping out of the Mnet show.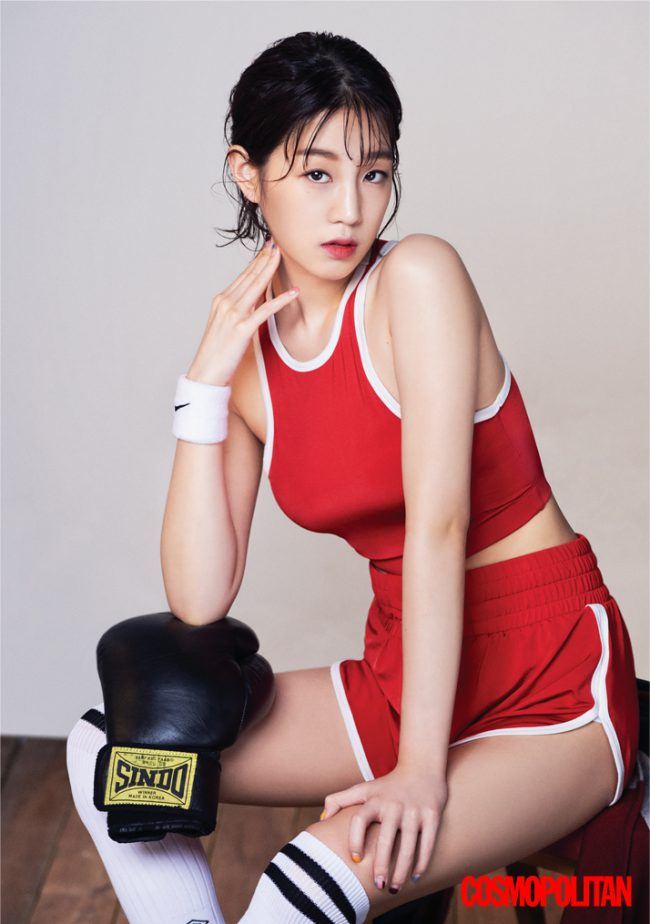 But as she reveals in the interview, losing weight is more than just about making your body prettier, "Rather than it just being about making your body prettier, I think the way you approach life becomes completely different as well.  Through dieting, you gain confidence, but you also become psychologically impacted by many things."
The singer further adds that CrossFit and boxing was one of the main ways she maintained her body following her four year diet. "Sometimes my schedule is so busy there's no time [to workout]. So I learned simple exercises that doesn't take as much time to do in my spare time. For nearly four years, I've kept up with this."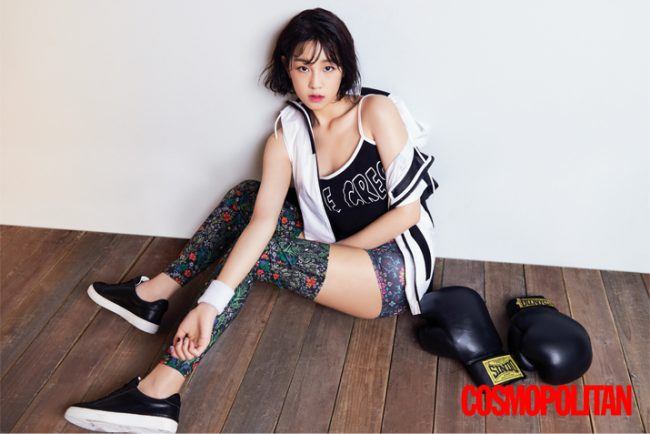 Park Bo Ram's diet has always been a hot topic online. It involves five different small meals eaten throughout the day on a regular schedule, on top of her exercise.
When it came to the food she ate, she says, "I did end up seeing some results with a routine used when trying to lose weight within a short period of time. If there's something that I want to eat in the middle of being on a diet, I just eat it. Then I make up for it the very next day with a really strict meal plan and exercising."
Her interview will be available in the upcoming October 2016 issue of COSMOPOLITAN, along with the full athletic photo shoot.
Source: Sports Chosun and Cosmopolitan Korea
Share This Post