Park Ji Heon welcomes his new baby girl to the world
Another breath of fresh air has been introduced to the world as singer Park Ji Heon has just celebrated the birth of his new baby girl.
On November 24th, according to YM Entertainment, Park Ji Heon's beautiful and healthy baby girl was born weighing 2.98 kg.  The singer stayed by his wife's side for support until the baby was delivered, and was very delighted to see his new baby girl.
The company has also announced that "both the mother and the child are in good condition. Also, the family has decided to name her Park Chan Song." Park Ji Heon is already known to be the father of three little boys, and with the birth of his first daughter Chan Song, the singer surely will be joyful as a father.
Park is currently working as a solo artist after his departure from former group V.O.S. He is expected to make a comeback in December. With an expanding family, he is also reported to have made contact with The Return of Superman program directors.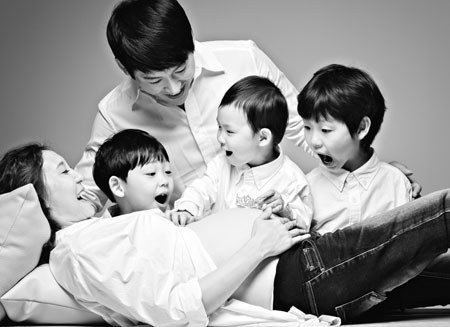 Source: Seoul News
Share This Post