Park Jun Geum Exposes Lee Se Young and Hyun Woo's Intimacy
Park Jun Geum recently expressed her suspicions regarding Lee Se Young and Hyun Woo's relationship because of the way they behaved around each other.
On February 25, KBS's Entertainment Weekly, Park Jun Geum, Lee Se Young, and Hyun Woo were featured on a special segment for the end of their recent drama series The Gentlemen of Wolgyesu Tailor Shop.
During the interview, Park Jun Geum revealed that Lee Se Young and Hyun Woo behaved in ways that made her suspect that they may be secretly dating. She outlined one specific example where she caught Hyun Woo eating the leftovers from Lee Se Young's cup noodles, something only couples would be able to do.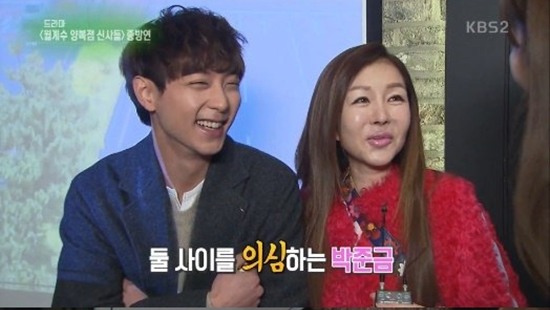 Hyun Woo only laughed bashfully at Park Jun Geum's comment, and Lee Se Young decided to explain what really happened.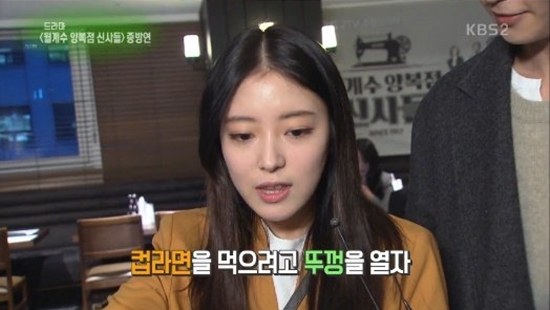 "It wasn't my leftovers. I actually prepared cup noodles and opened the lid to have some, but it was my turn to start filming so I had to leave it. Hyun Woo then ate my noodles."

– Lee Se Young
Hyun Woo then supported Lee Se Young and said she was telling the truth, brushing off all of Park Jun Geum's suspicions.
Source: Dispatch
Share This Post