This picture Jia updated right before she left proves JYP is a family
Jia's departure from miss A and JYP Entertainment made national headlines, causing many to question the future of the group and agency. 
And while there are still rumors of unrest and disunity among the company, fans recently discovered a photo that they have claimed proves otherwise. Uploaded three weeks ago, the Instagram photo features Jia posing with and showing love for JYP Entertainment founder and representative Park Jin Young.
With the decision not to renew her contract definitely not a small matter, fans argued that she must have already been considering her options when the photos were taken. Seeing how close Jia and Park Jin Young are, many agreed that JYP Entertainment artists are a family, and that Jia's departure doesn't mean there's disunity within the company.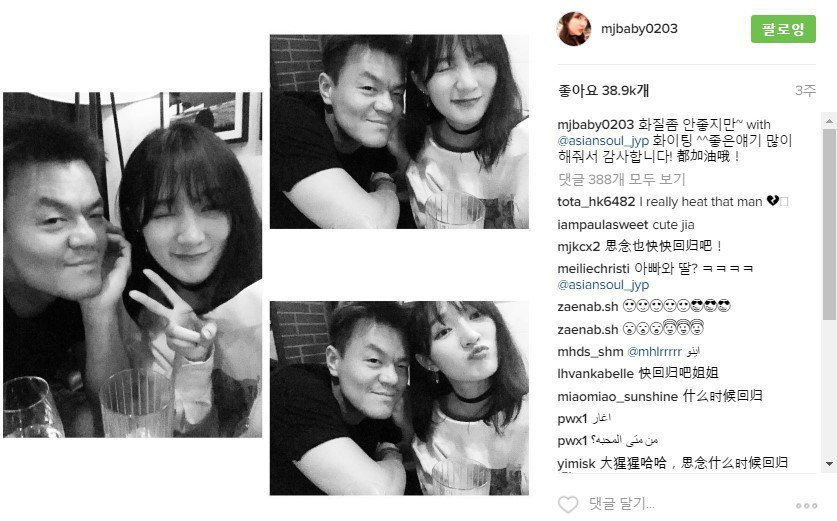 Source: Instiz
Share This Post