Pictures of Lay on a stretcher at the airport circulating online
As news of EXO Lay's sudden loss of consciousness spread online, pictures of him on a stretcher at the airport has also begun circulating on line.
As soon as fans of EXO became aware of this news, fans who were on site began sharing stories of what happened. Although fan accounts varied greatly, all of them seemed to have certain points in common.
a. Lay was suffering from and was vocal about a high fever.
b. He suddenly lost consciousness in front of fans at which point fans began caring for him by giving him water and fanning him.
A picture of him on a stretcher also began spreading on Twitter along with the hashtag #getwellsoonlay.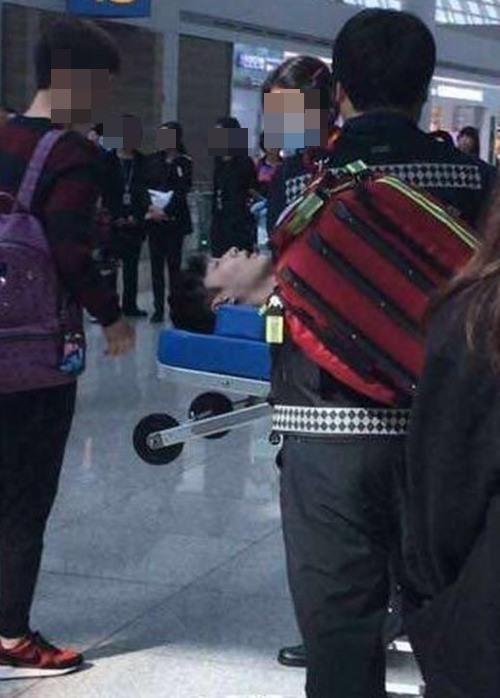 Source: Instiz
Share This Post