[★BREAKING] T.O.P Denies He Smoked Marijuana
Police have released additional details regarding T.O.P's marijuana scandal.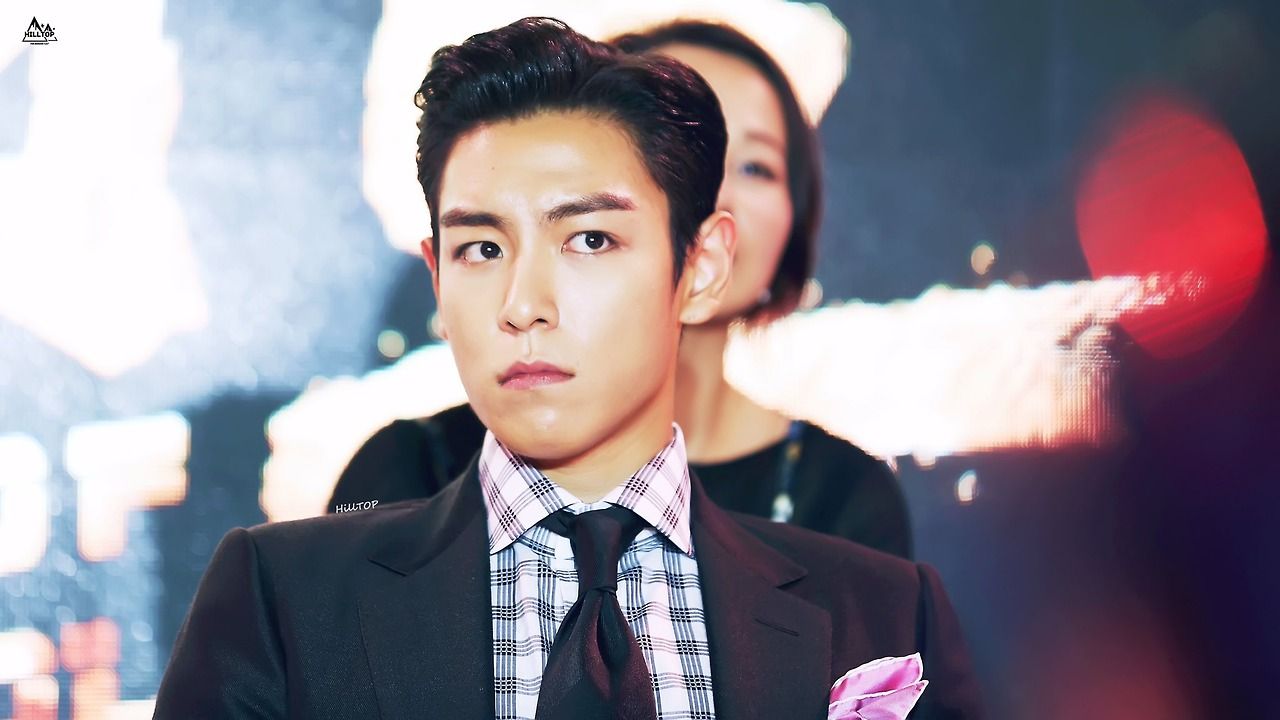 Earlier today, T.O.P was revealed to have tested positive for smoking marijuana back in October.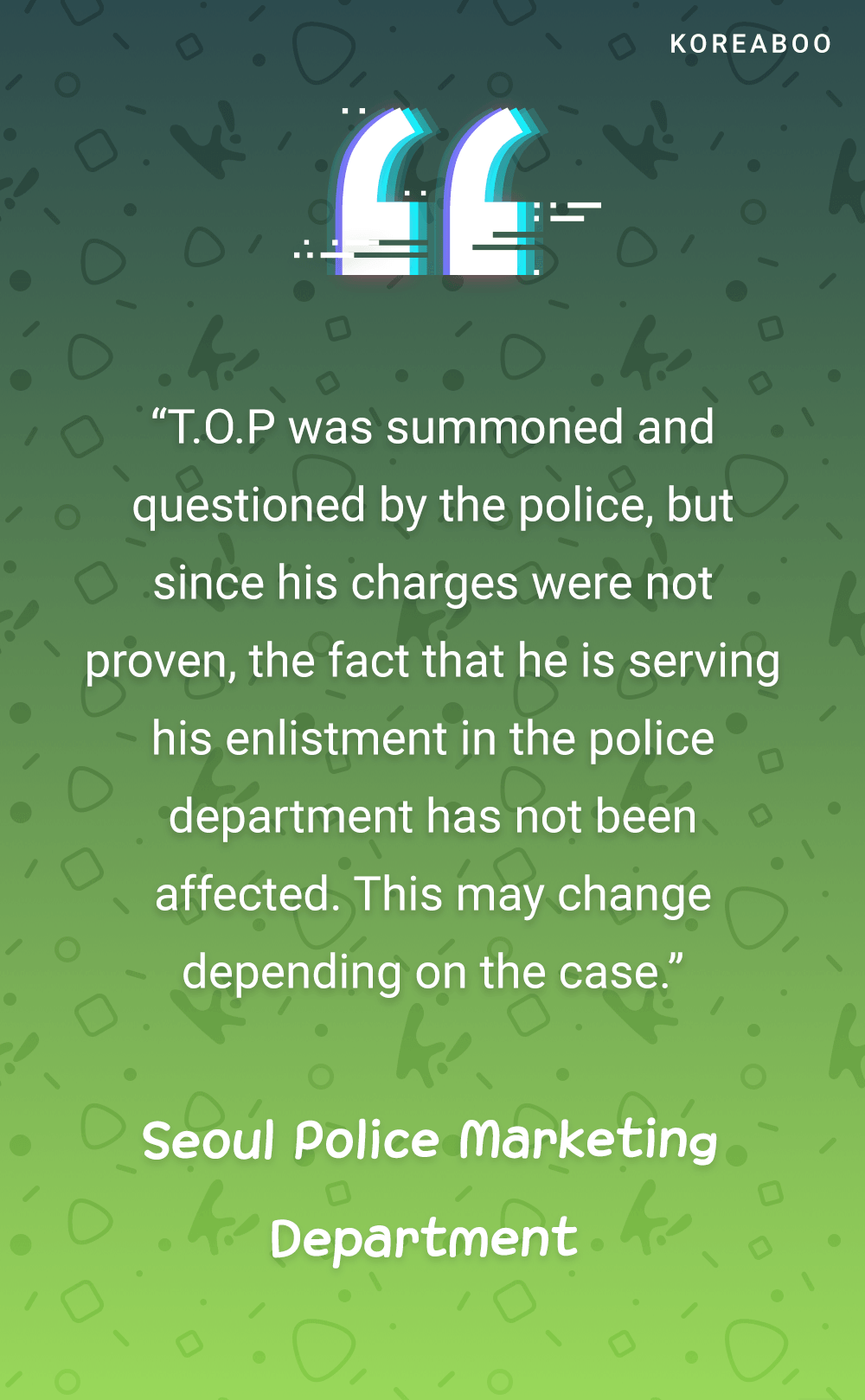 T.O.P is currently serving in the military in the same department that released the above statement.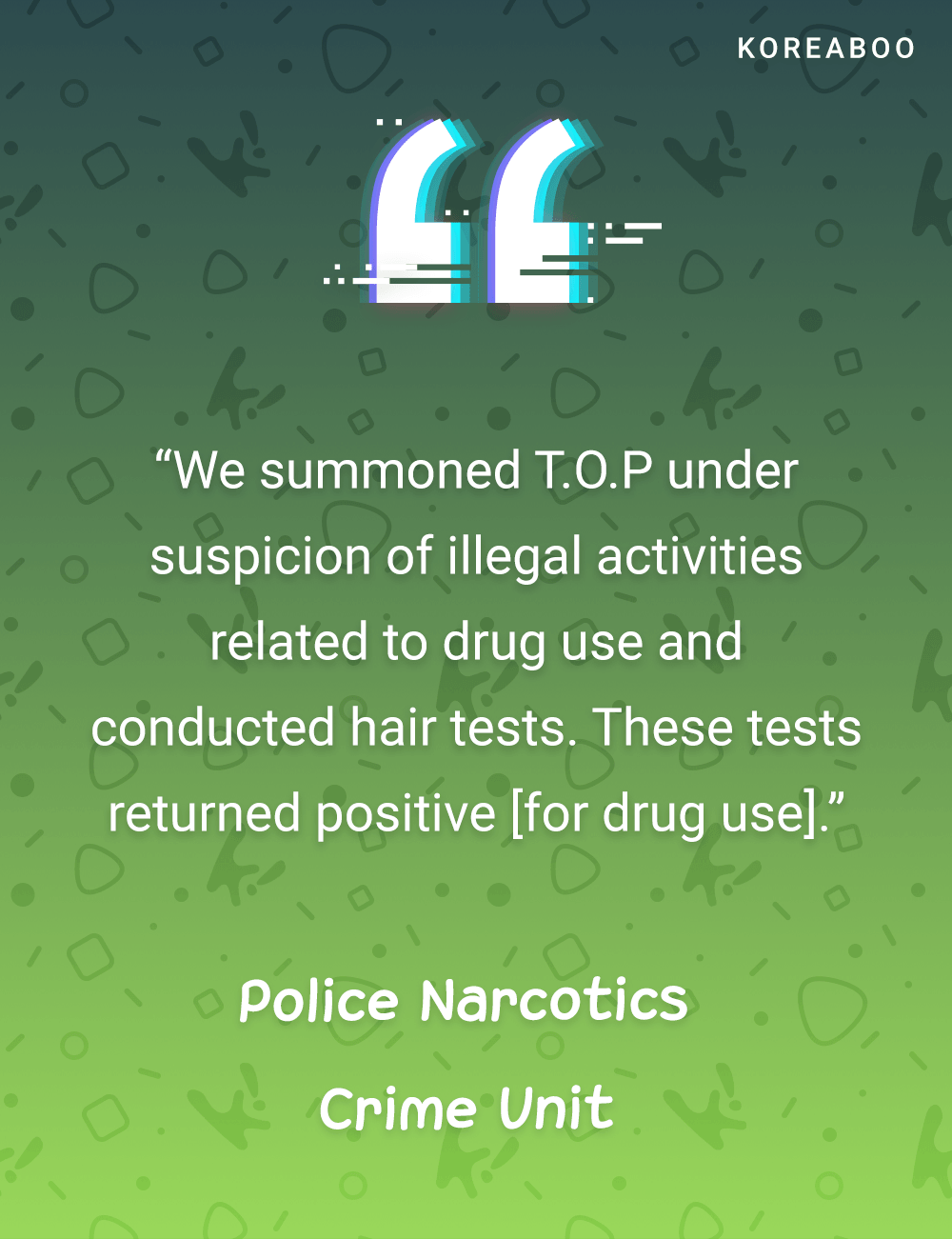 Police were able to arrest an alleged friend of T.O.P and questioned the friend, who revealed they smoked marijuana together.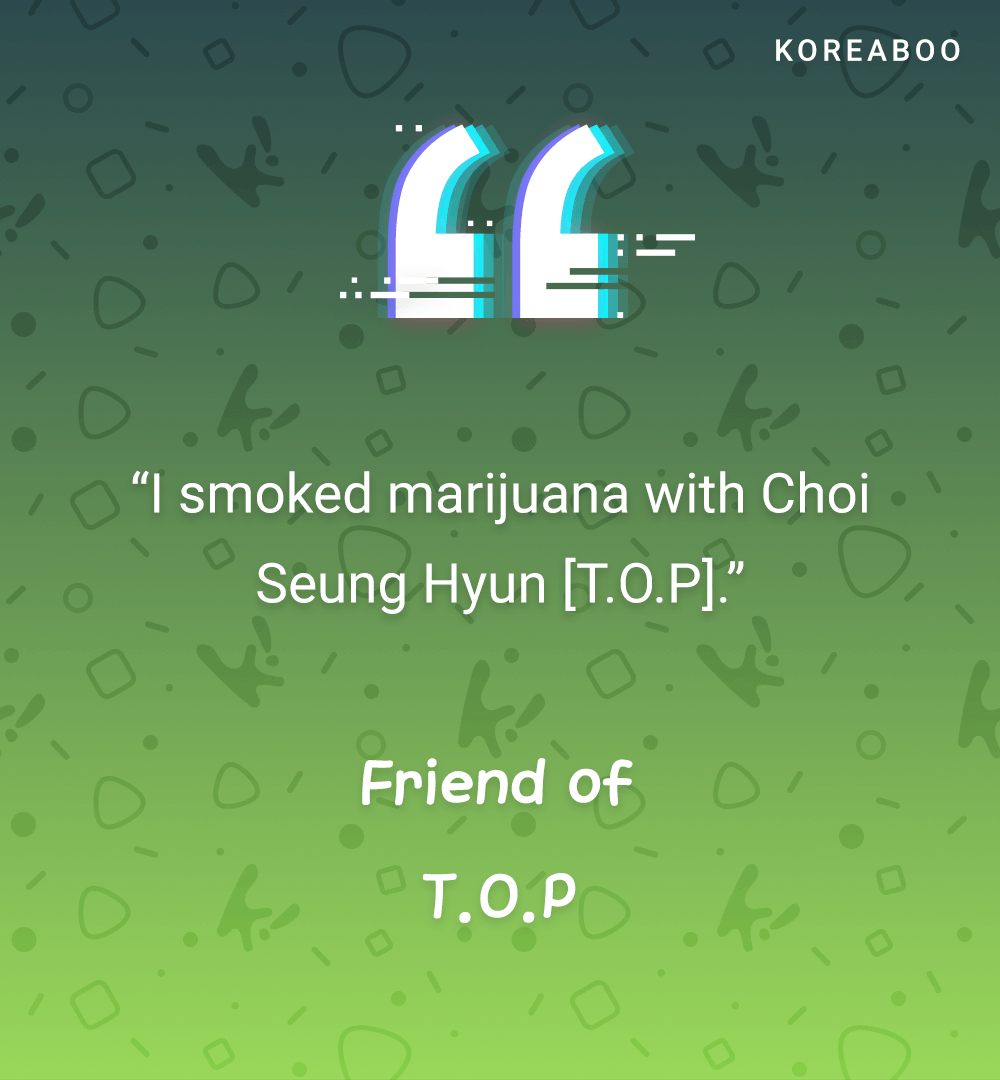 T.O.P originally denied that he smoked marijuana and claimed it was simply an electronic cigarette.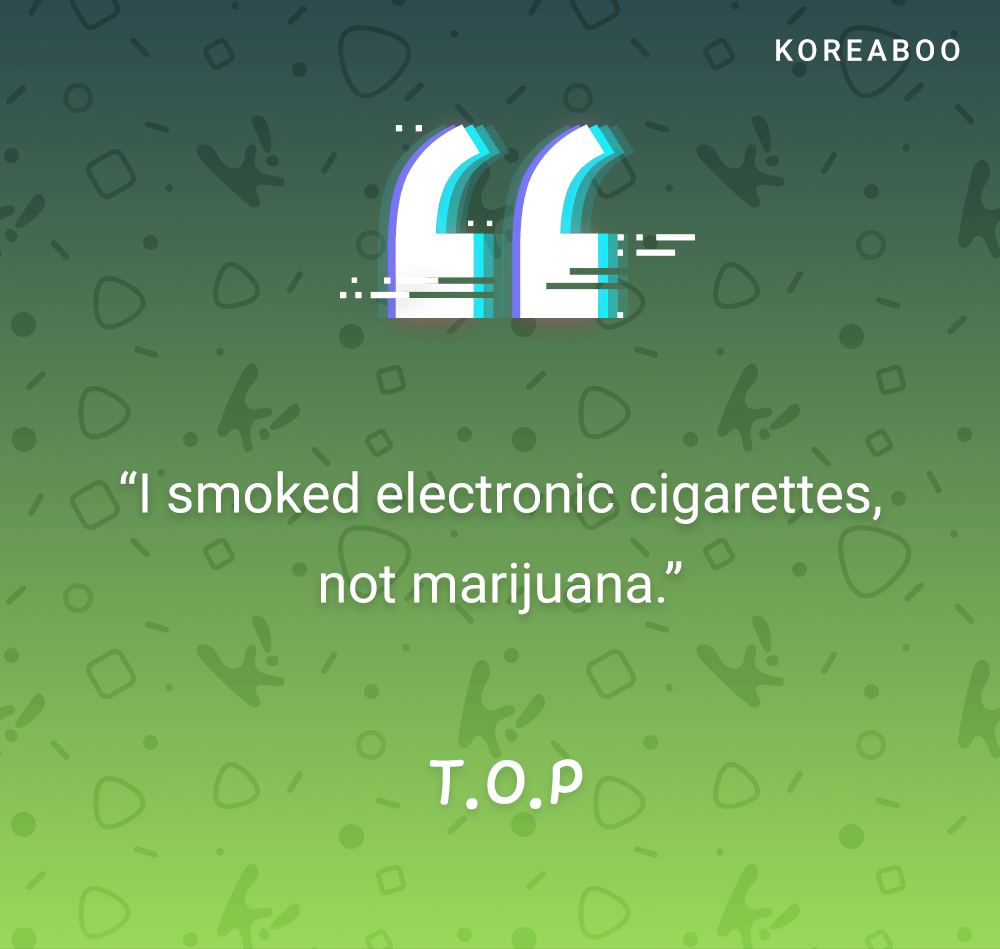 Stay tuned for more updates on this developing story.
ғɪʀsᴛ ʀᴇᴘᴏʀᴛ
[★BREAKING] T.O.P Caught Using Marijuana Illegally
➜ https://t.co/IlVisyIiO4

— Koreaboo (@Koreaboo) June 1, 2017
ᴛ.ᴏ.ᴘ ɪɴɪᴛɪᴀʟ ᴅᴇɴɪᴀʟ
[★BREAKING] T.O.P Denies He Smoked Marijuana
➜ https://t.co/FnNlSuAYXW

— Koreaboo (@Koreaboo) June 1, 2017
ʏɢ ᴇɴᴛᴇʀᴛᴀɪɴᴍᴇɴᴛ sᴛᴀᴛᴇᴍᴇɴᴛ
T.O.P admits to smoking weed in official statement from YG Entertainment
➜ https://t.co/KioJXNWsIu

— Koreaboo (@Koreaboo) June 1, 2017
ɴᴇᴡ ᴜᴘᴅᴀᴛᴇs
[★BREAKING] Woman Claims She Smoked Weed With T.O.P At His House
➜ https://t.co/jmZhelLIdx

— Koreaboo (@Koreaboo) June 1, 2017
Share This Post