Police shocked after boy comes to station with this in his hands
A video of a child arriving at his local police station has gone viral and for all the right reasons.
The official Facebook page of the Korean National Police Agency uploaded security footage of an adorable little boy who brought a time capsule and a very important vow to his local police station in Sindorim, Seoul.
The video was accompanied by the text, "Future Policeman of the year 2037″, and showed the little boy, Jeong Se Hun, visiting the police station with his mom sometime in February.
At first, he shyly calls to a policeman before plucking up the courage to go inside and hand him a decorated plastic container with his name and vow inside it.
The footage then shows that the policemen have no idea what it is until the little boy returns to the station to take a photo with his heroes. It was during this visit that little Jeong Se Hun explained the meaning behind his time capsule, and vowed that he would return as a policeman on February 1, 2017.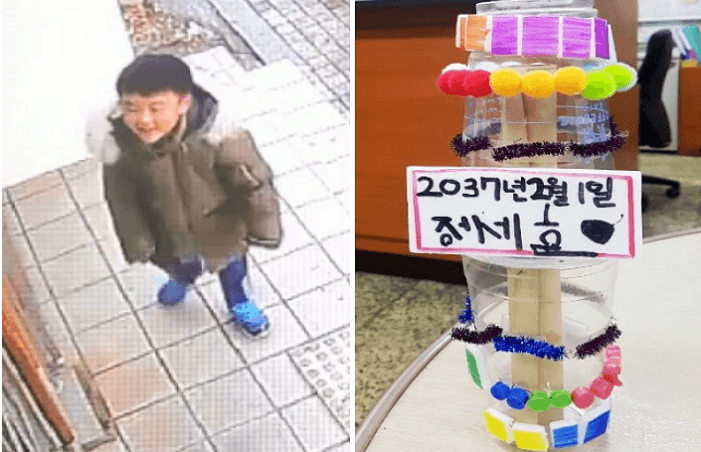 The policemen's days seemed to have been made instantly better with the kid's pure heart. The center manager expressed that he was particularly moved by this, as next year would be his retirement year.
"I felt incredibly moved because it felt like I was seeing the future of our police."
— Lee Kyu Nam, Center Manager, Sindorim Police Station
Netizens couldn't handle how cute and pure Jeong Se Hun's heart was, and they made sure to express their support for him and his dreams.
Source: Insight
Share This Post